A weekend full of fun activities in Kampot!
Over the weekend a few of our Phnom Penh staff headed down to join in the fun and activities of our DDP Office in Kampot. Saturday morning started with some time for introductions, to get to know our new students now living in the DDP house as well as our year 2 students and fellow staff.
The first session was an exciting presentation by Narith, who told us all about his experiences of traveling to Australia last year to meet with one of our partner organizations, PACE International, who connects us with volunteers from Macquarie University in Sydney. He shared lots of photos and stories of his adventures; including a trip to a wildlife center to meet some native Australian animals, testing out his boomerang throwing skills, a brief history of the building of the iconic Harbour Bridge and visiting the Opera House and Manly beach. Finishing up with a short aerial video over Sydney, it was great for our students to get a glimpse of another culture and the joys and possibilities of travel.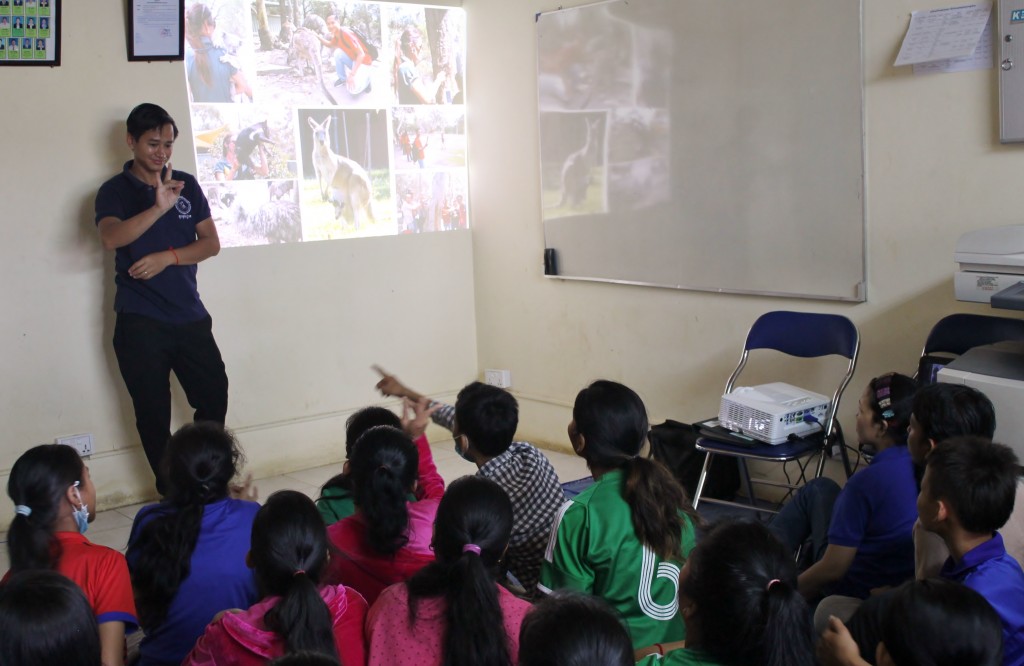 After this we spent some more time getting to know each other, before a health workshop for the girls on the importance of breast health and cancer checks. Then it was off to play football in the afternoon!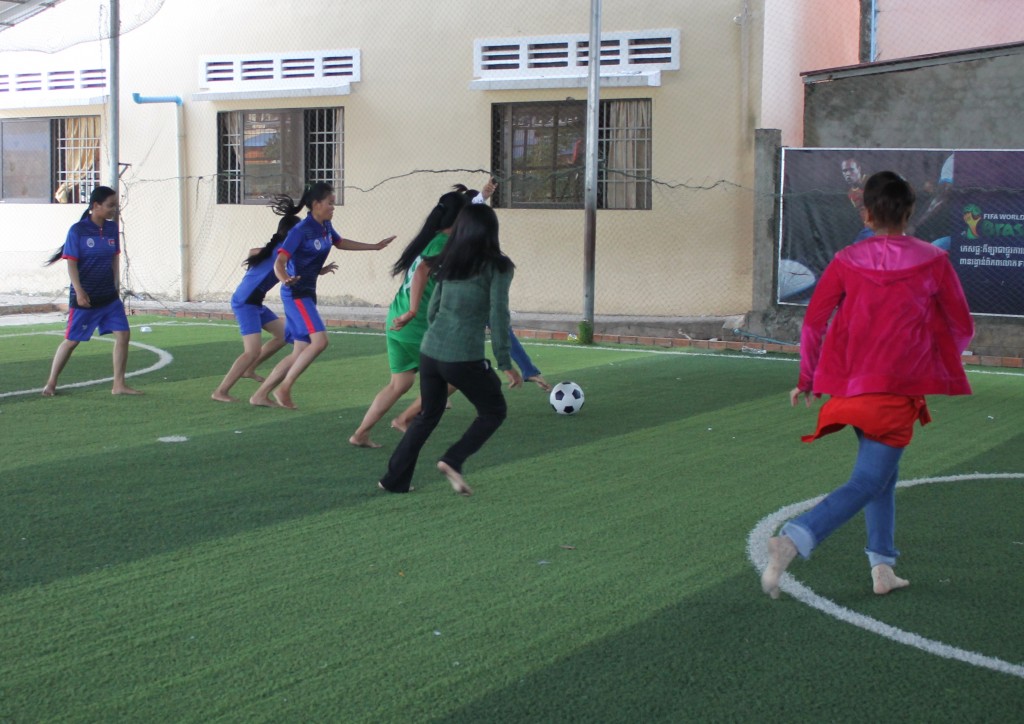 Sunday brought even more activities with the choice of participating in a photography workshop with Arvin, an experienced photographer from the Philippines, who kindly offered to teach our students how to frame and shoot excellent photos using simple camera phones.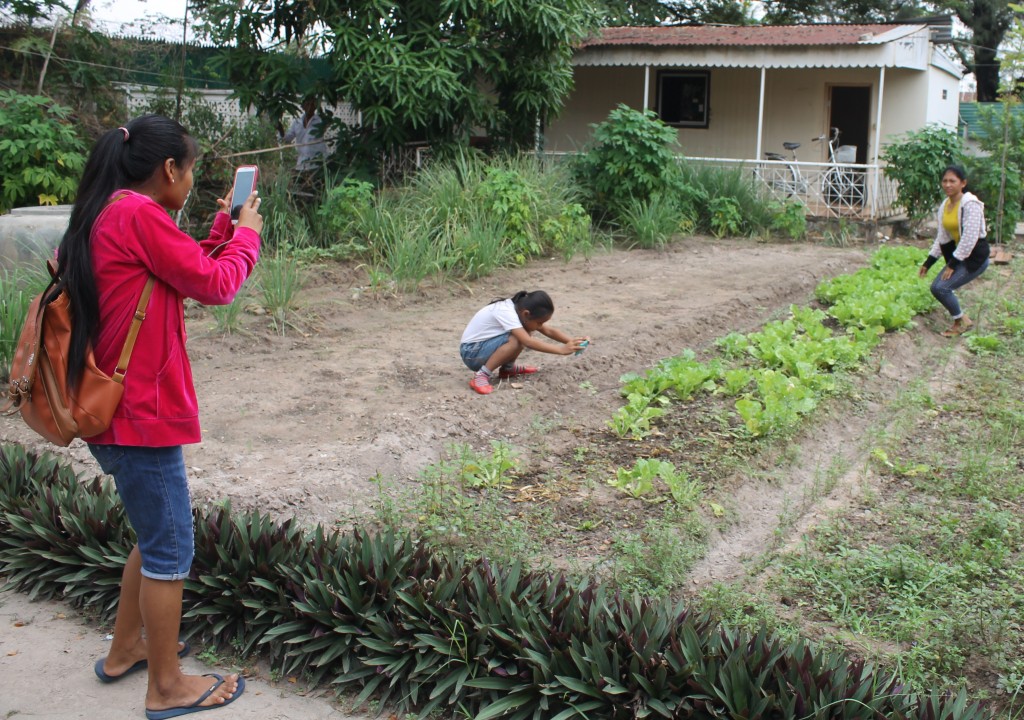 The other option was a swimming lesson with Sarah, our Aussie volunteer who is a swim teacher back home, who spent the morning teaching a large group of our students. They learned the basics of floating, breathing, torpedoes, freestyle, breaststroke and backstroke. After a gentler lesson was run with our newer swimmers, the group had some free time to play around, as well as play some games and some competitive relay races to practice the new strokes they had learned.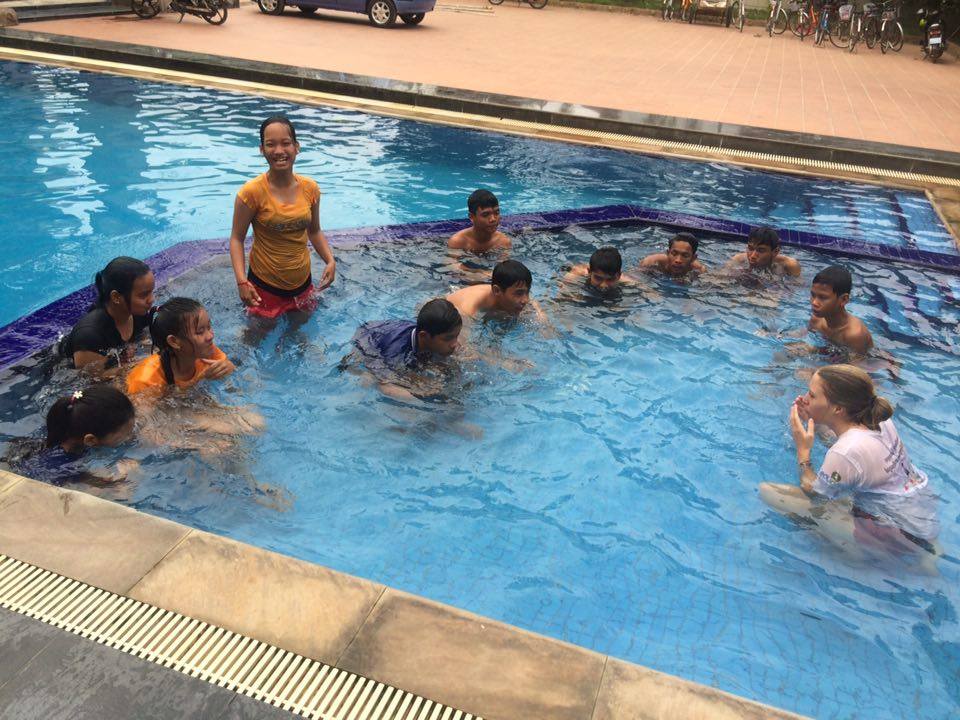 What a weekend! Our Phnom Penh staff were very sad to leave at the end of it all and hope to go back soon so see more of our new students and fellow colleagues.