Agriculture Project 2015
Each year, DDP starts a new group of deaf adults in our agriculture project.  These adults are typically graduates of the DDP Basic Education project or graduates of Krousar Thmey.  When they were presented with different vocational training opportunities, each selected their preference to be learning animal husbandry – since most grew up in a rural area, this is no surprise.  This option also allows them to continue living with their family, in the province, while they earn some money and financially contribute.  Our new class of twelve attended a workshop in March, covering some of the basics.   DDP then provided each participant with some 'start-up' animals and supplies.  So far this year, eight students have received piglets and two have received chickens.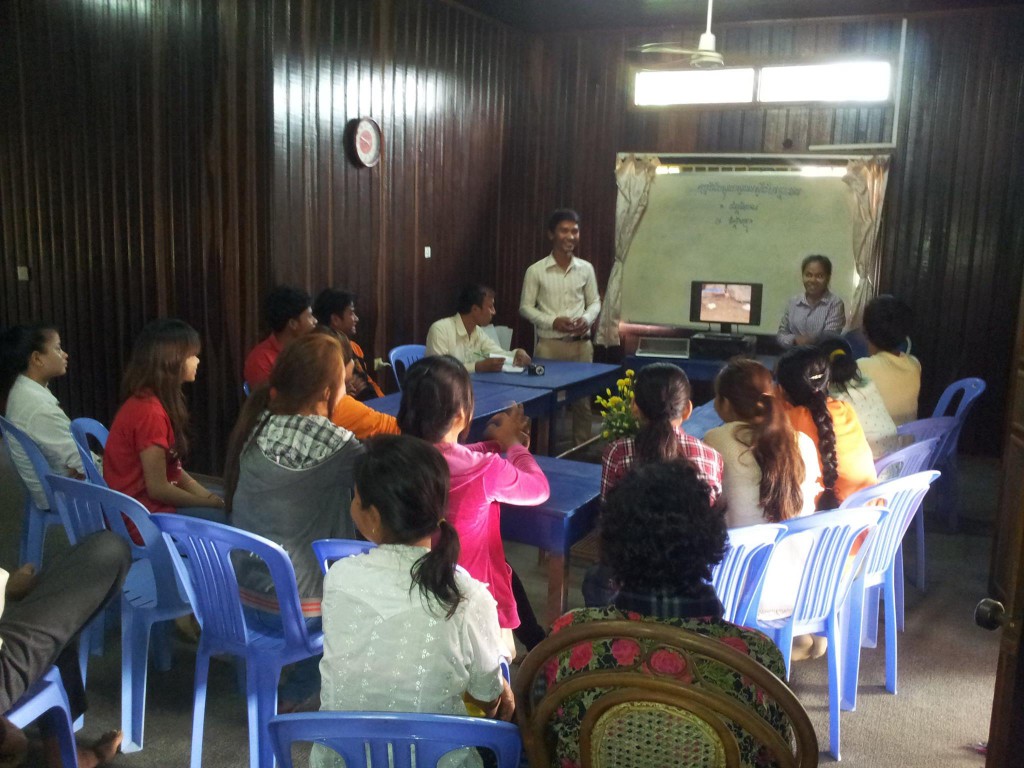 The enthusiastic new class in the opening workshop, a number of parents and family members, who helped transport the participants to the city, stayed to listen in on the workshop as well.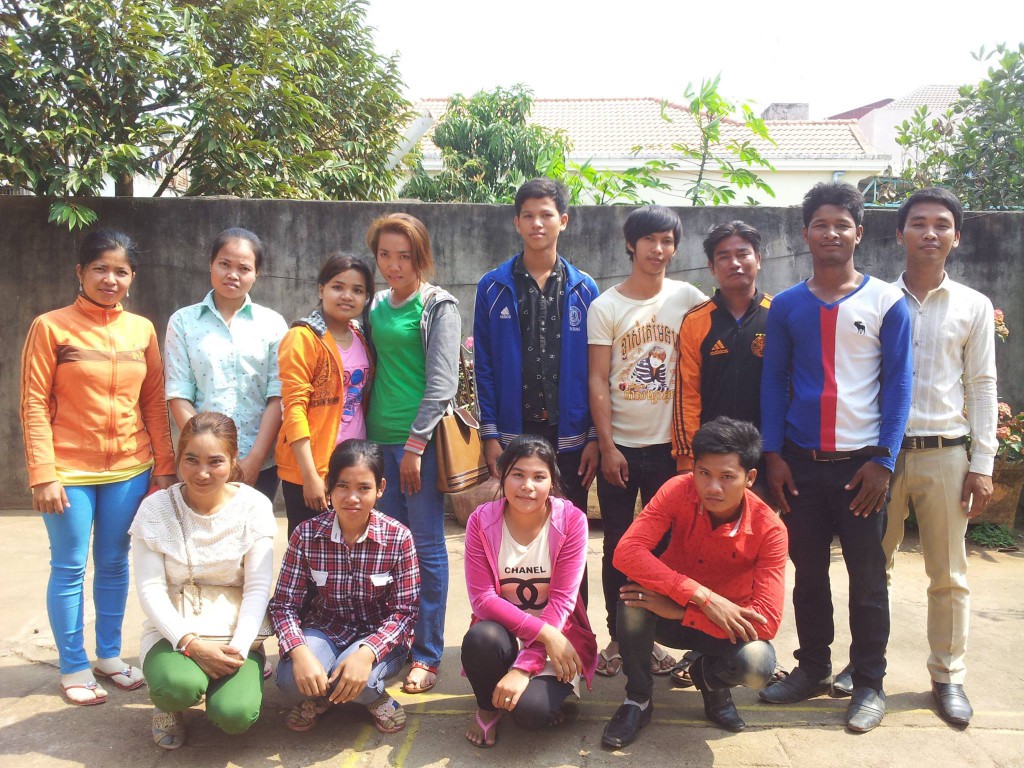 The whole group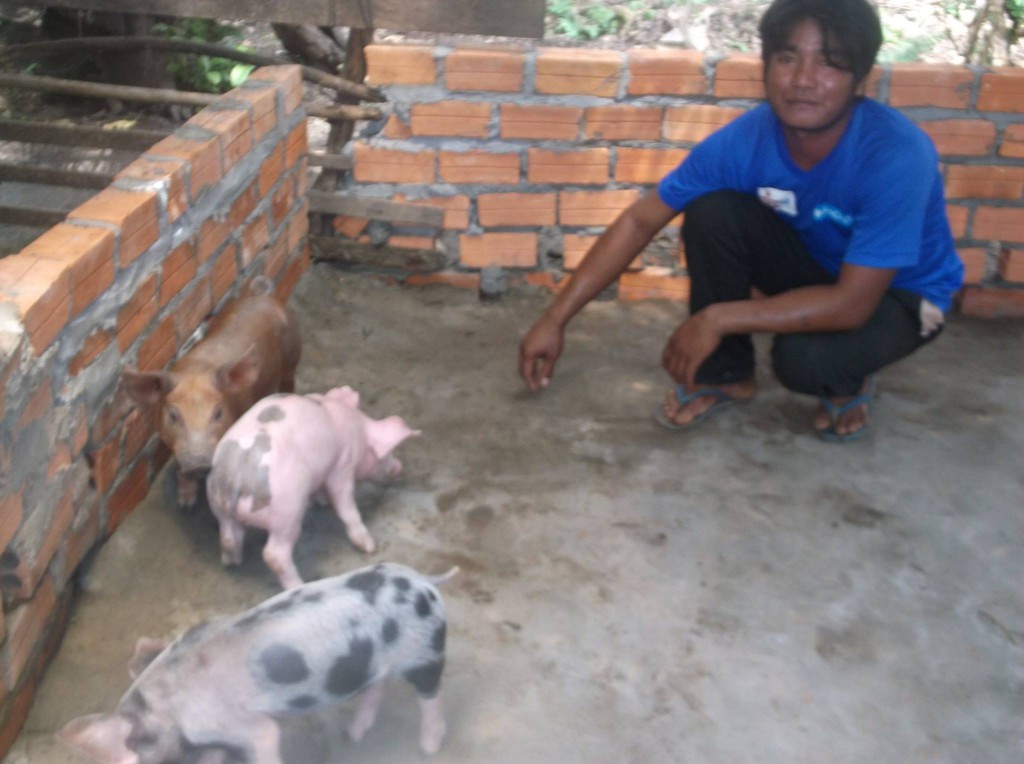 One participant with his new piglets.  These little guys will get significantly bigger and hopefully sell for a good price at the market.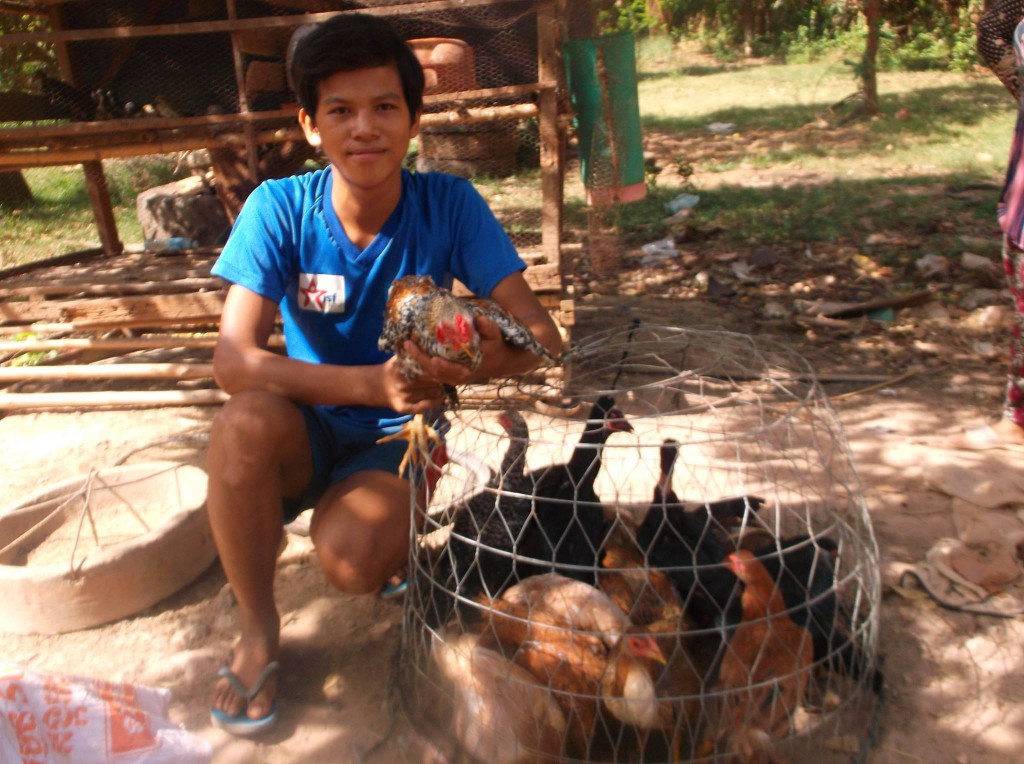 One student with his whole brood of new chickens.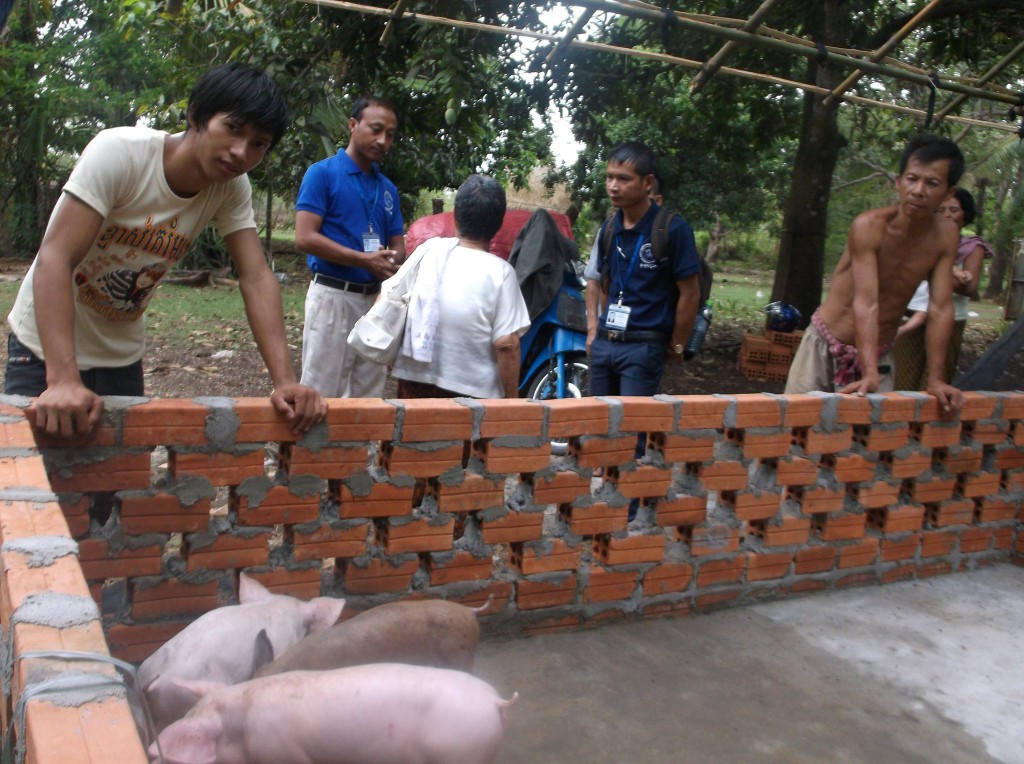 Another participant with his pigs.  He and his father check out their newly constructed pig pen while DCC field workers chat with other members of the family.