Continuing Education in Kampong Cham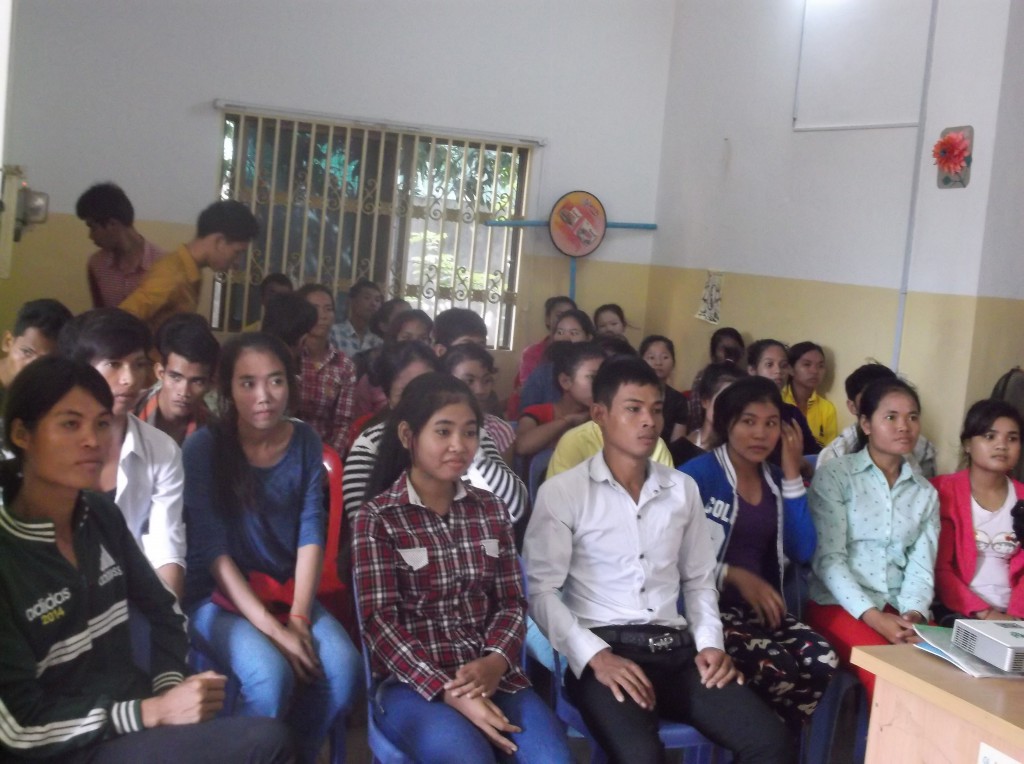 Last week, our DCC staff in Kampong Cham hosted an informational workshop on drug use, abuse and awareness.  They had sixty people attend including current and past DDP students and other Deaf community members, some who attend school with our partner, Krousar Thmey.  Kampong Cham staff are making an effort to provide opportunities, at least once per month, for past students to come into the city for a day to attend workshops and socialize with other deaf people.  The Deaf community identified isolation as a huge challenge to address with the students from rural areas.  They often go weeks without encountering another deaf person after they graduate from our programs.  Thanks to DDP's help to subsidize their transport, once per month, they are able to meet up with friends, learn something new, and use their Cambodian Sign Language.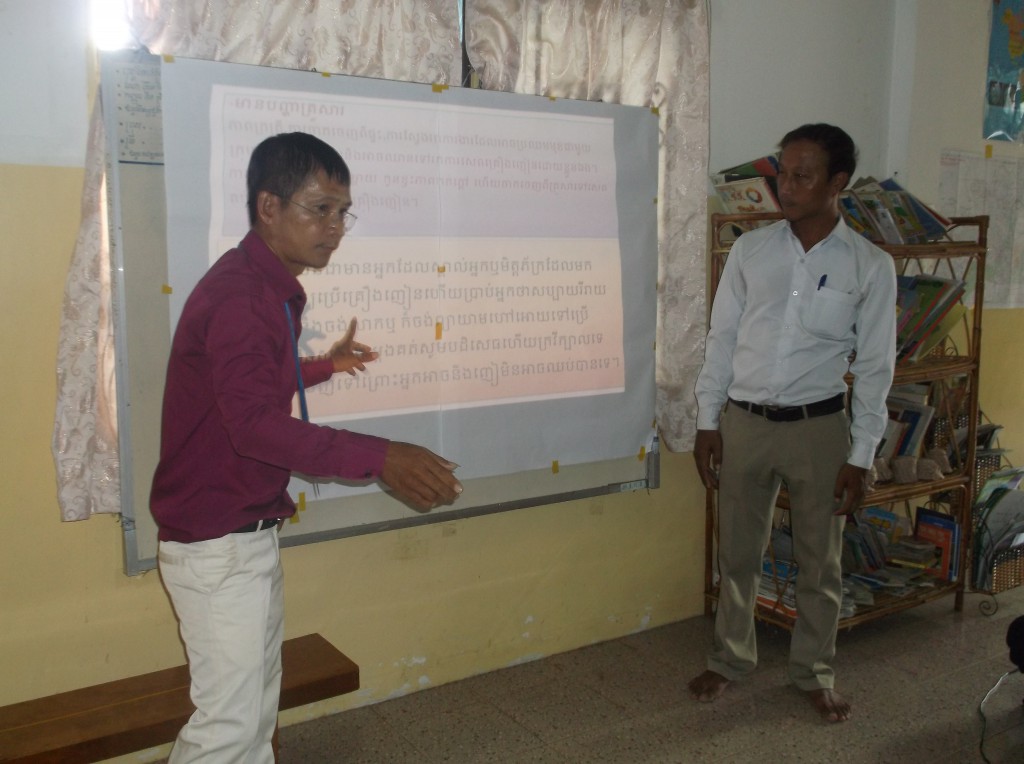 Field workers, Vanna and Puthi were responsible for the programming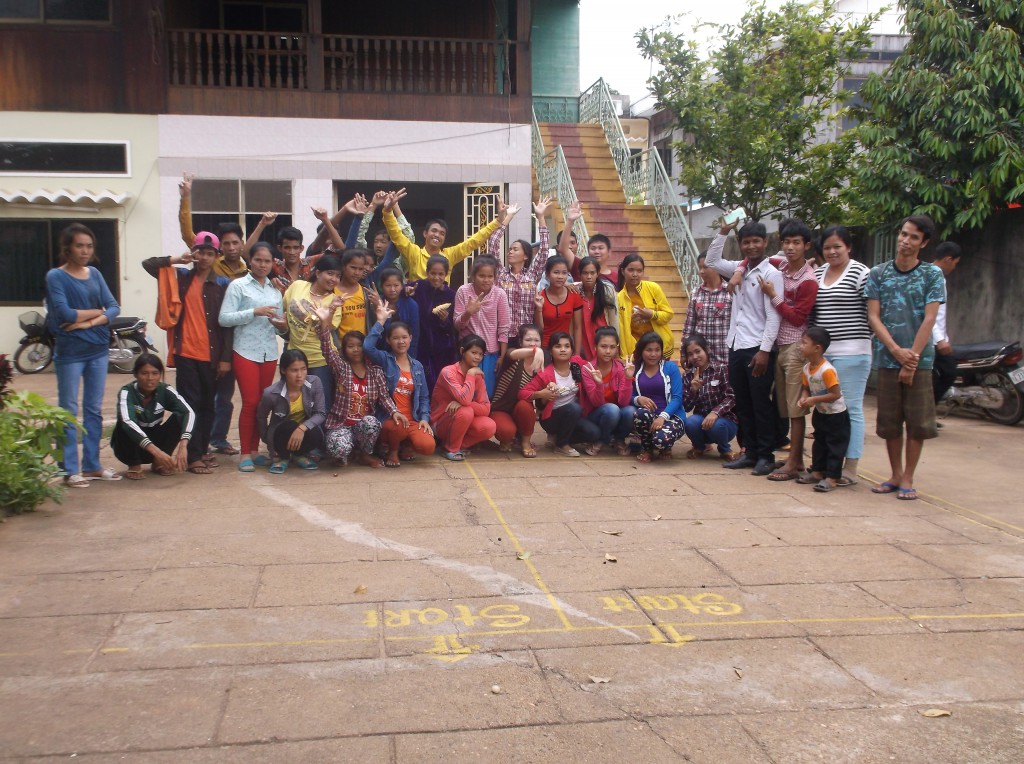 Some of the attendees gather for a group shot after the presentation.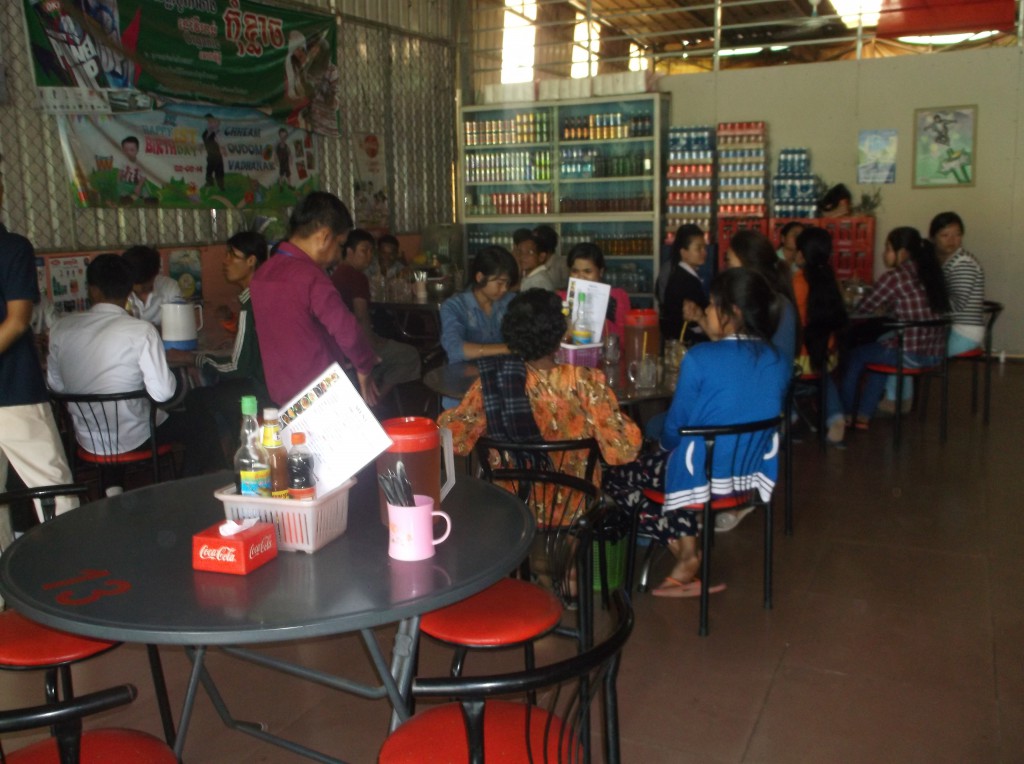 After the presentation, our DDP graduates gathered for lunch and an opportunity to socialize with old friends.