Improving our Ripple at DDP Kampong Cham
Thanks to Ripple Effect Consulting Cambodia, the staff of Kampong Cham DDP have new tools for really making a splash in their various areas of focus.  The two-day workshop provided opportunities for trust building, leadership development, sharing of challenges, and encouragement for all the staff participants.  It also provided a safe space to talk about difficult situations and personal weakness, recognizing how these can be transformed to new goals and the strengthening of skills.  Some of the highlights are featured below!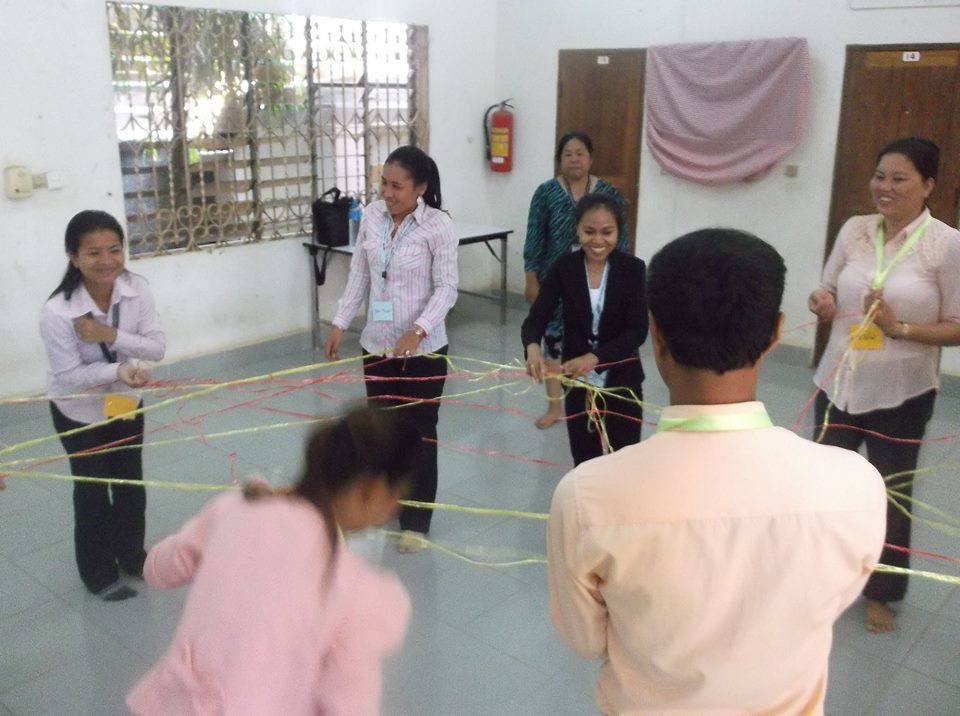 To start off our two days of training, the staff participated in a couple of activities focused on communication.  The first was the string game pictured above and the second was follow-the-leader.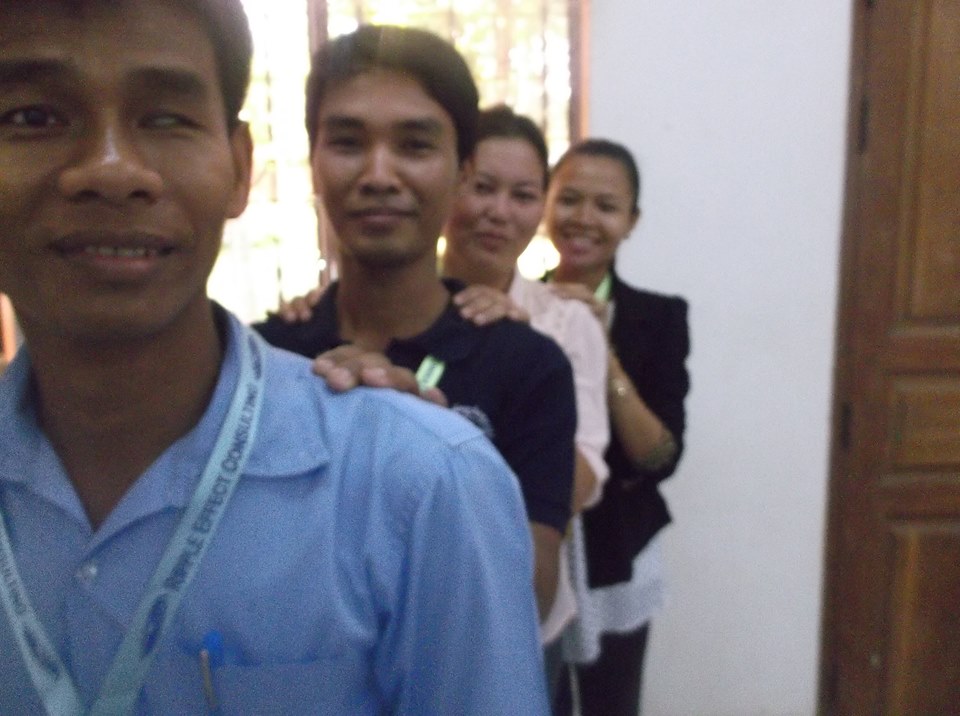 One lesson learned was that the followers and the leader both serve equally as important roles.  If the leader does not clearly communicate, it makes it very difficult to follow.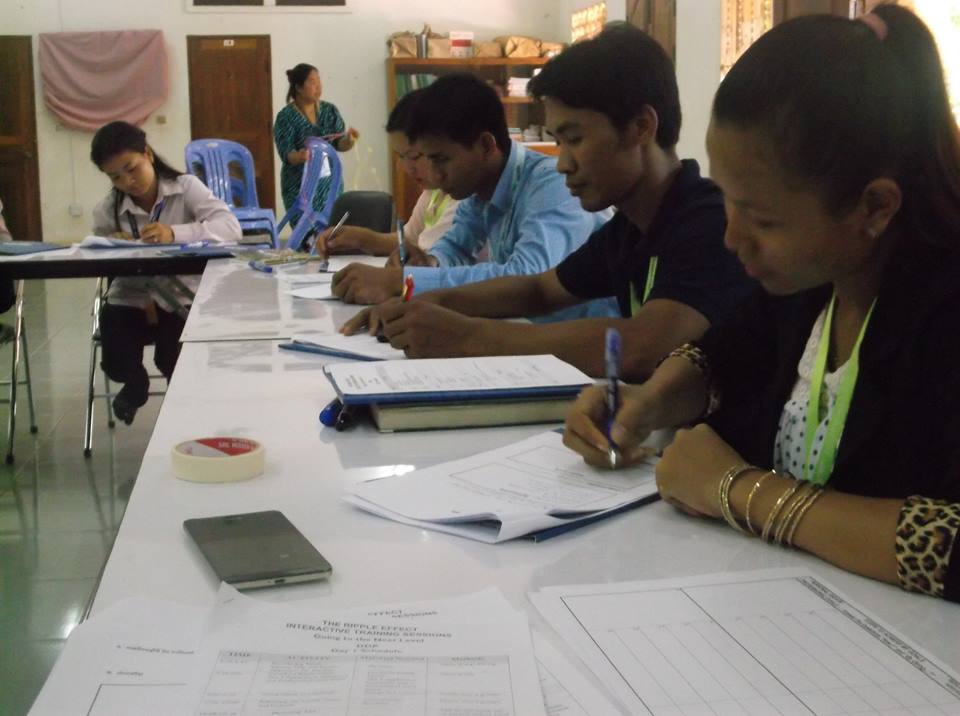 After these opening activities, all staff participants completed a reflection and sharing about what they had learned from these activities.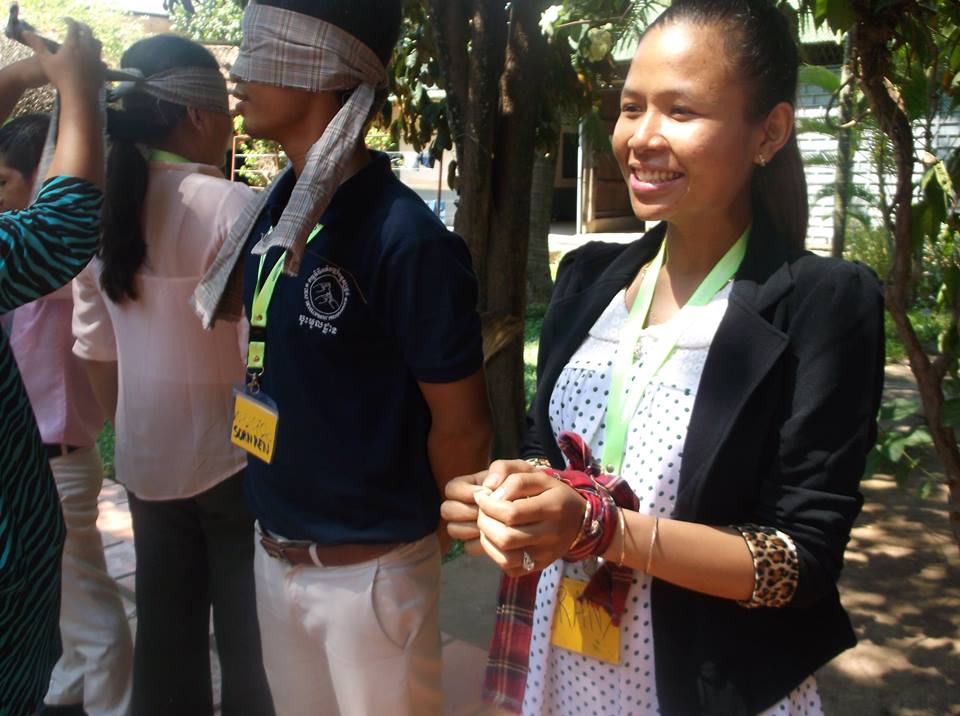 After their morning of activity, it was time for a coffee break.  But, this was no ordinary coffee break.  The participants were each given a different limitation and had to work together as a team to ensure all participants could enjoy some fruit.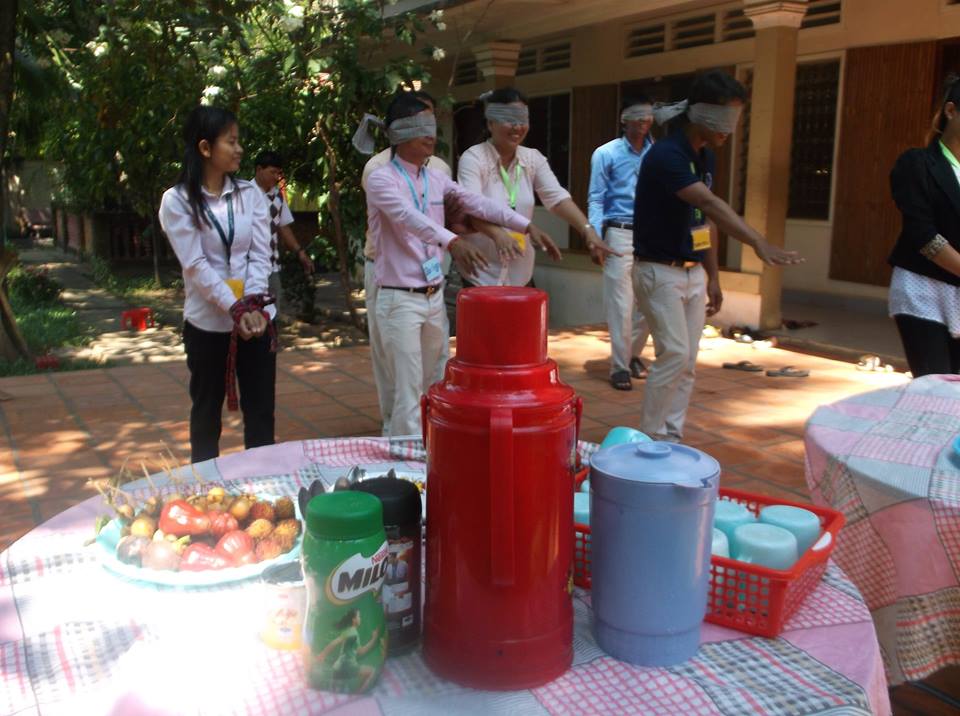 The initial run seems to be every man or woman for him/herself.  But, in the end, they were able to find a solution and way to work with each individual as they were.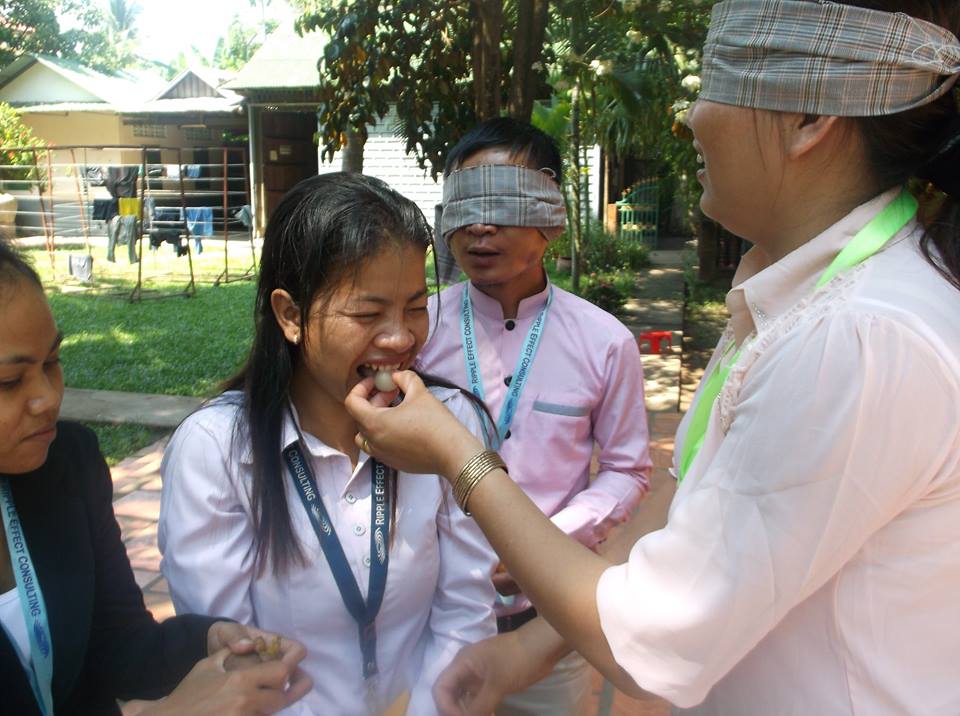 While our staff members had a good laugh about feeding one another, they also learned the importance of working together.  In any work environment, we are all limited in some way.  By working together, we will be able to achieve the best results and all staff members will get the nourishment they need to succeed.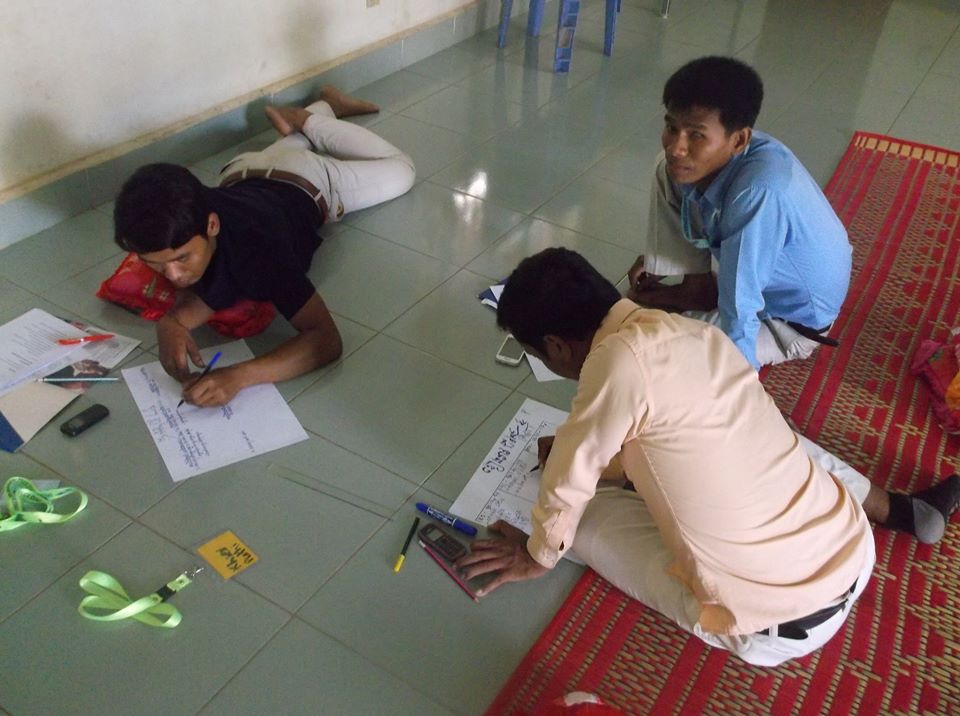 In the afternoon, participants each prepared to tell their life story.  It was a real privilege for all that participated to learn more about their colleagues.
Our second day of training spent a lot of time reflecting on DDP Kampong Cham including strengths, weaknesses, needs from managers, what we see as the roles of employees and managers, and the future of DDP.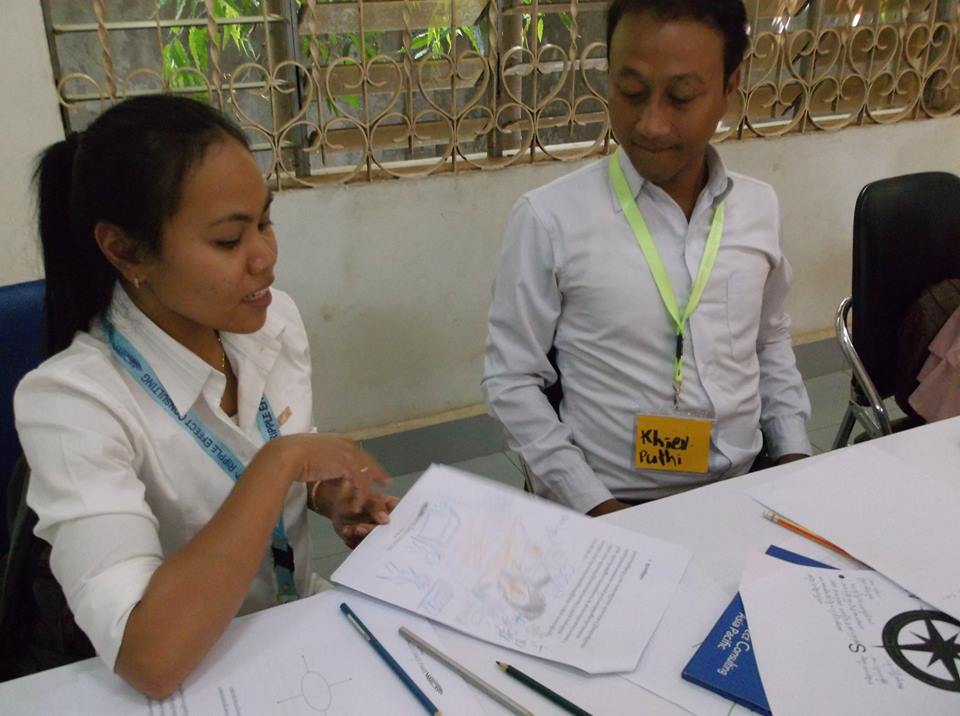 Staff each had an opportunity to draw what they hoped to see from DDP in the future.  They also had the opportunity to share these goals with one another.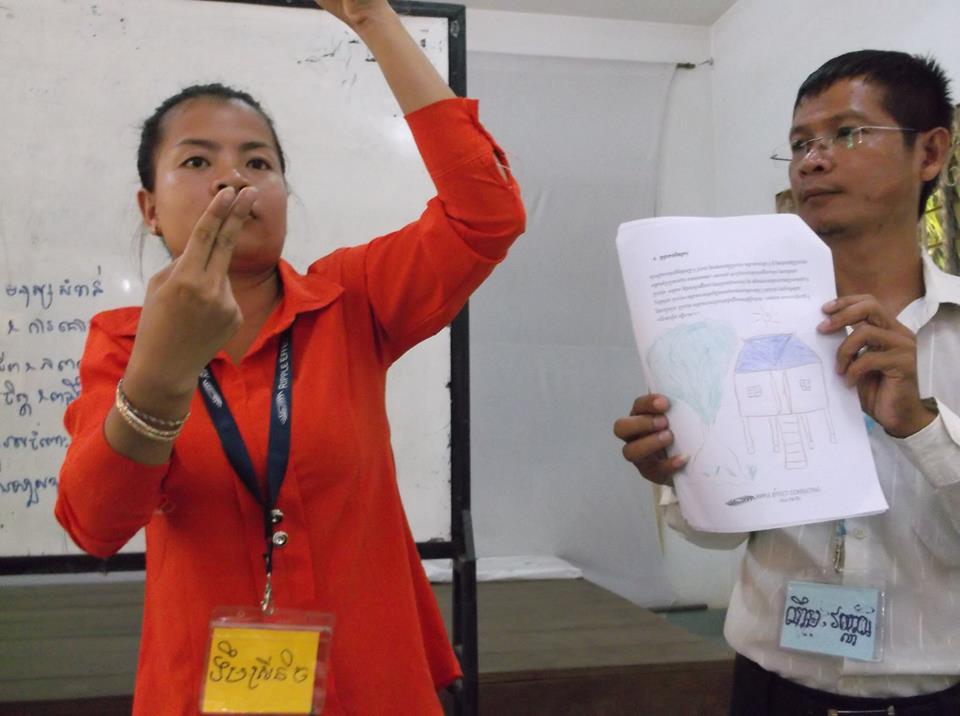 This was a great opportunity for management to get a sense of what staff hope to see happen at DDP.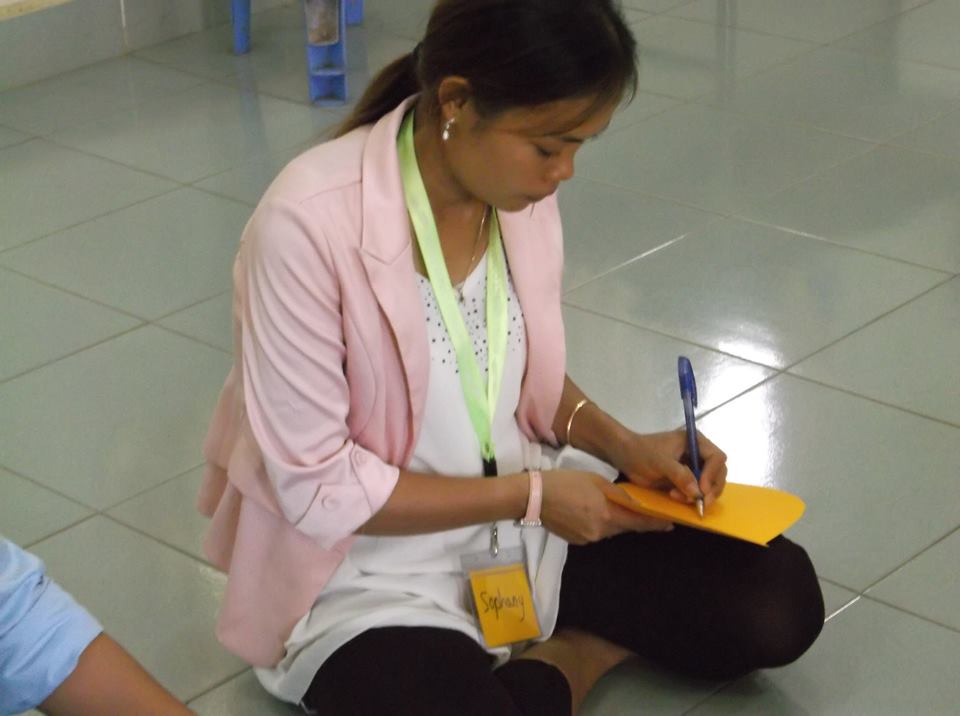 Too often, we go through our days of work without patting each other on the back for small successes and a job well done.  Near the end of the second day, each staff member shared a positive attribute they saw in each of the other staff members.  Hopefully, each DDP staffer will keep those hearts of positive attributes and when days are tough, they can look at them and remember they are talented and able to face the challenge.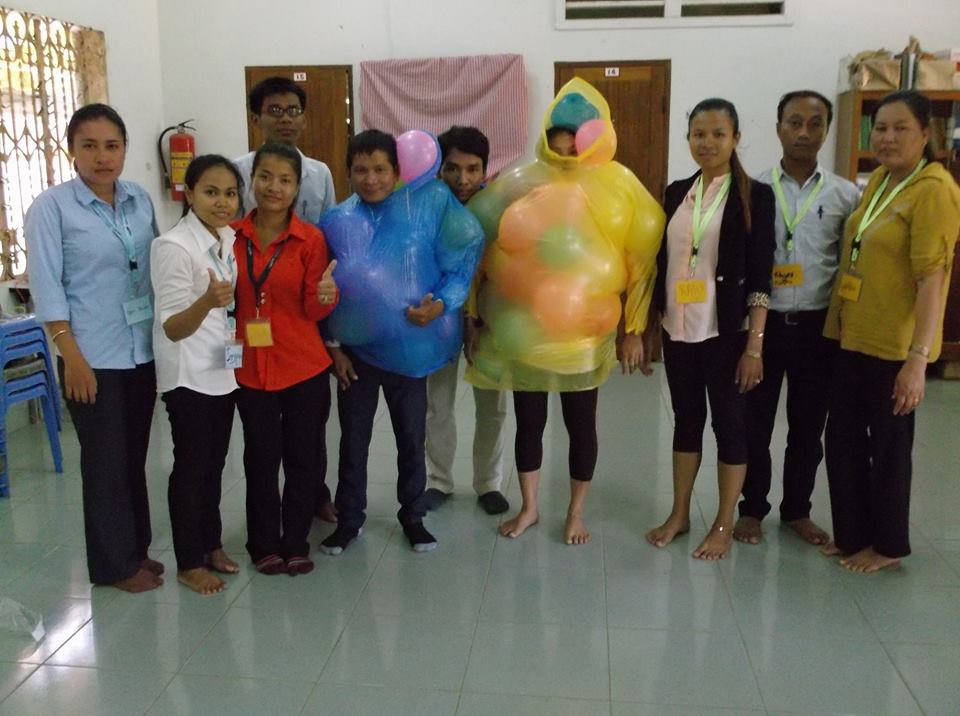 This was by far one of the most amusing activities to watch.  The staff split into two teams and had a limited amount of time to get as many balloons into a rain jacket that one staff member was wearing.  The moral of this story was sometimes it is more effective if you think outside the box, but we don't want to give away all the secrets.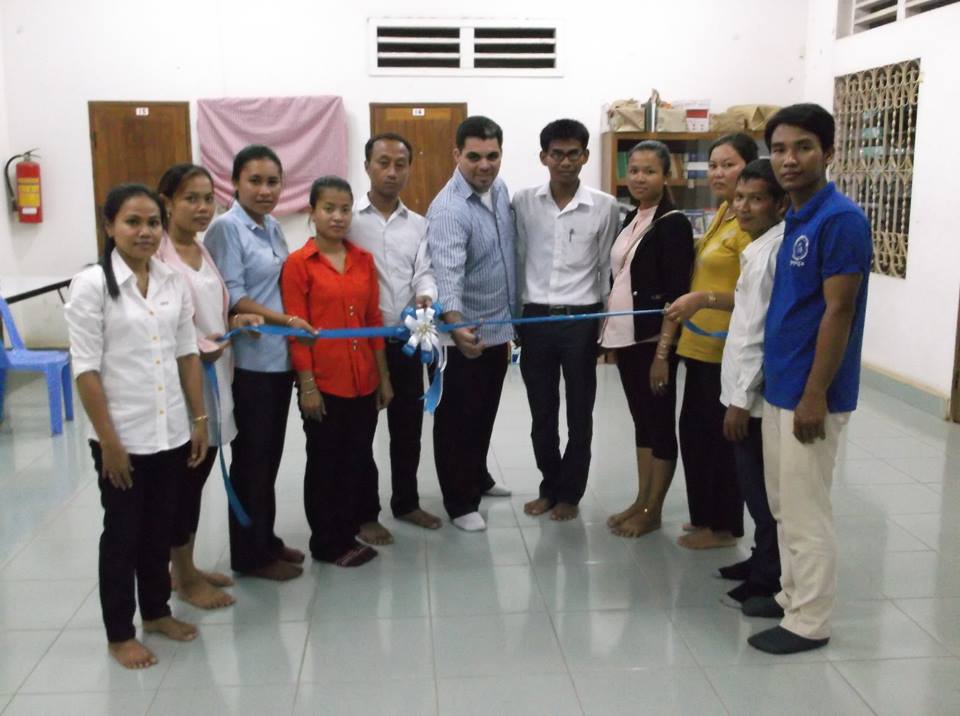 At the end of the two days, we had a great ribbon cutting ceremony symbolizing the move from the old staff to the 'new staff' with new skills and insights gained from this fabulous two day activity.  We definitely think they are emerging a stronger team.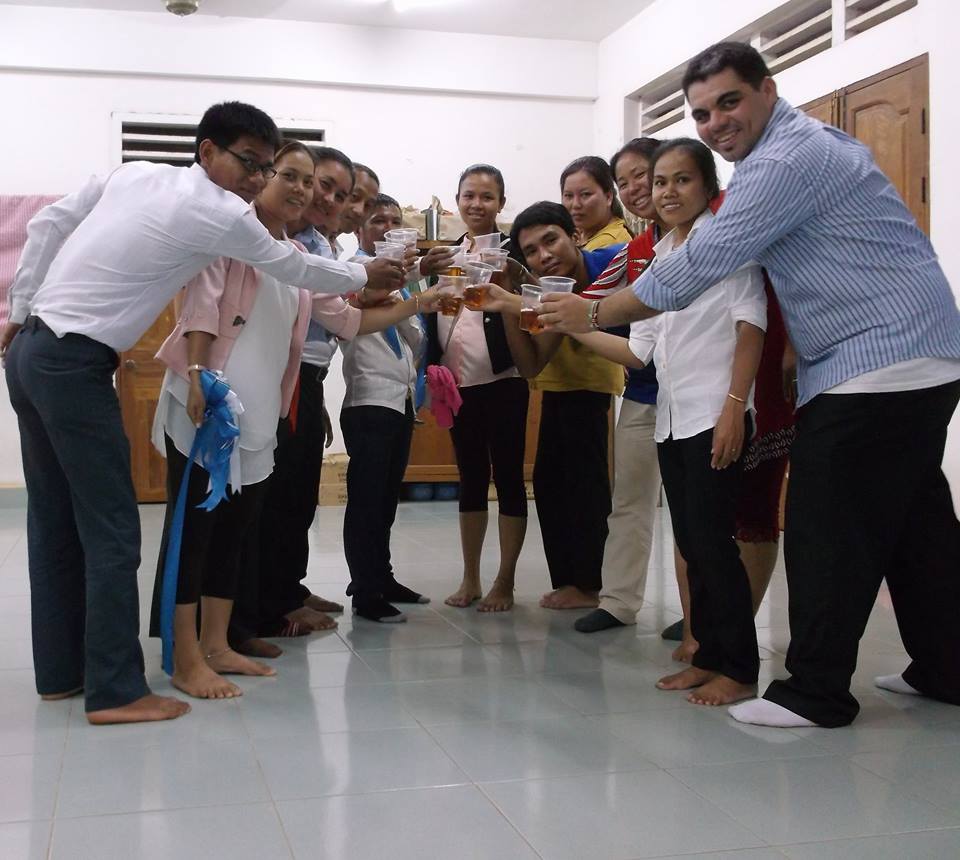 Cheers to cannon balling into a bright future in Kampong Cham!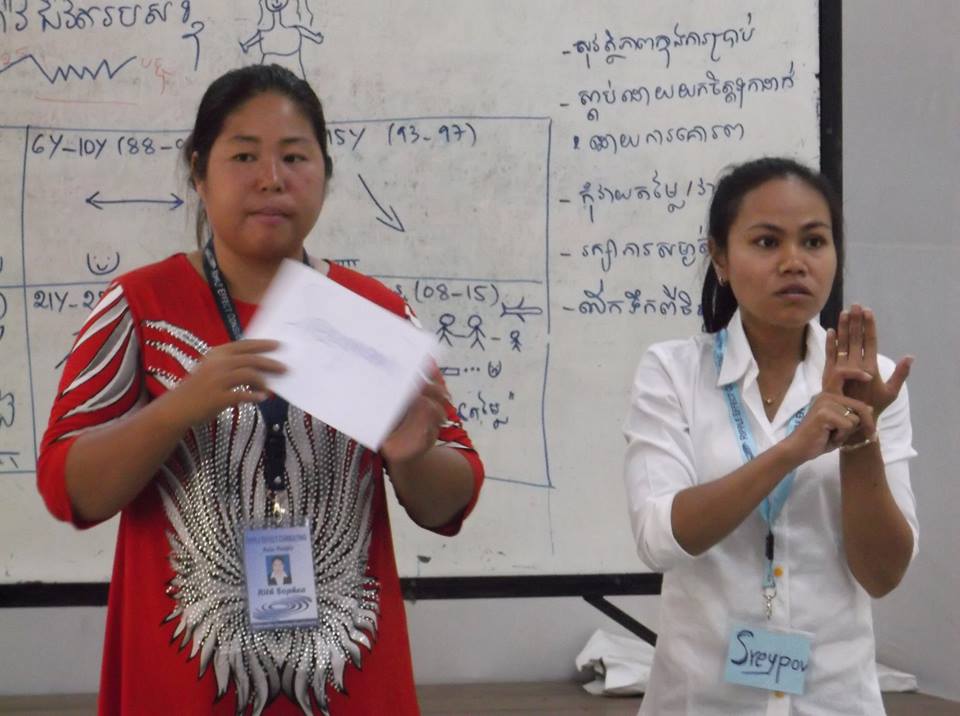 A very special thank you to Fr. Francois and the Catholic Church of Kampong Cham for hosting our workshop.  AND, especially the two people pictured above.  Sophea with Ripple Effect Consulting Cambodia (left) was an amazing facilitator for the two days.  Sreypov (right), a DDP interpreter, was the only interpreter present for the two day training, which means she was signing non-stop for two days.