New Partnership with the Center for Global Impact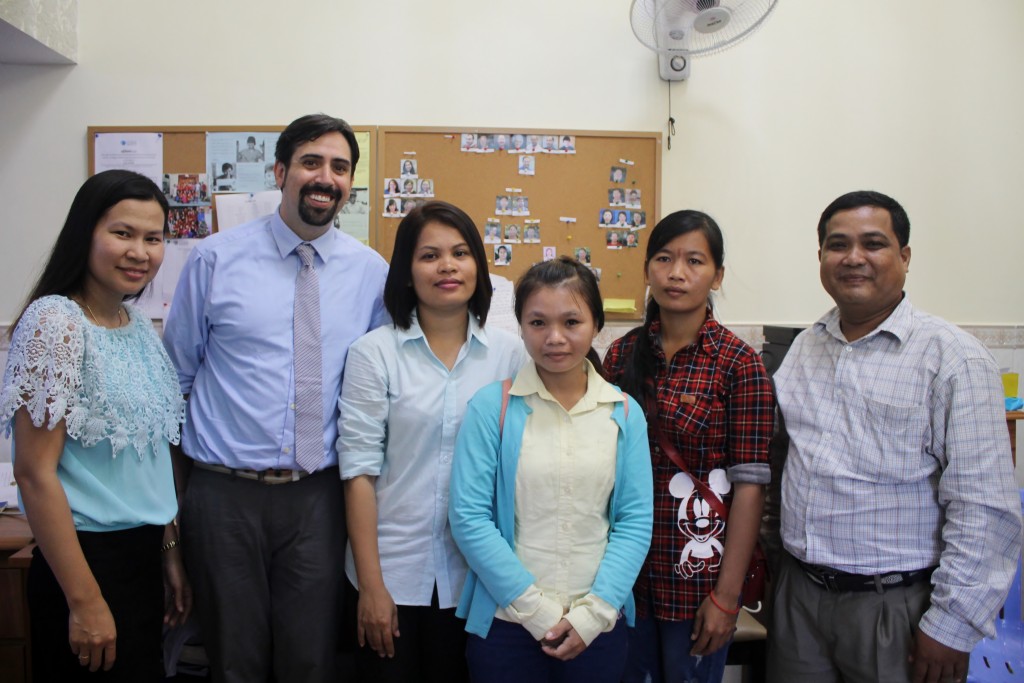 Today two graduates of DDP's Basic Education Project have started on the next step of their careers.  They will be training with our newest partner Center for Global Impact (CGI) to be seamstresses.  CGI works in Cambodia "providing a pathway out of poverty through education, vocational training and business development." Not only will the students learn to sew clothing, bags and other accessories, CGI will also provide them with more education in math, reading, writing, and life skills.  Our two students, pictured above with two CGI staff, their interpreter, and DDP Job Training Project Manager Sokhom, were very nervous to start but also excited for this new opportunity.  This is the first time DDP has sent students to join the CGI Imprint Project which focuses on sewing and we are very thankful for this new partnership.  You can learn more about CGI on their website.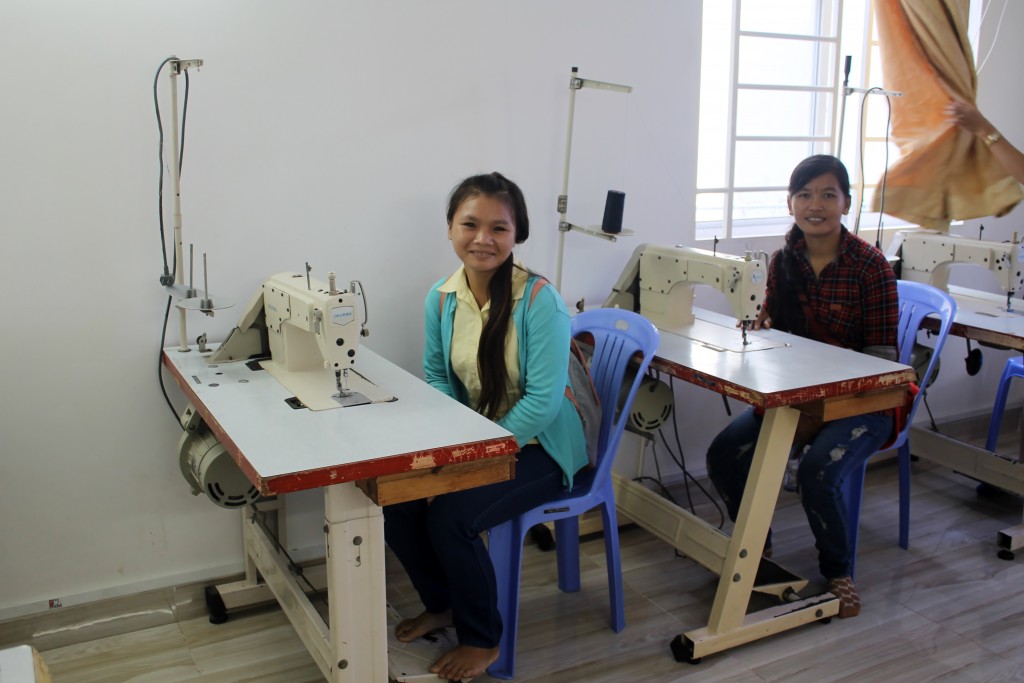 Soon these students will know how to use these sewing machines to make a living for themselves.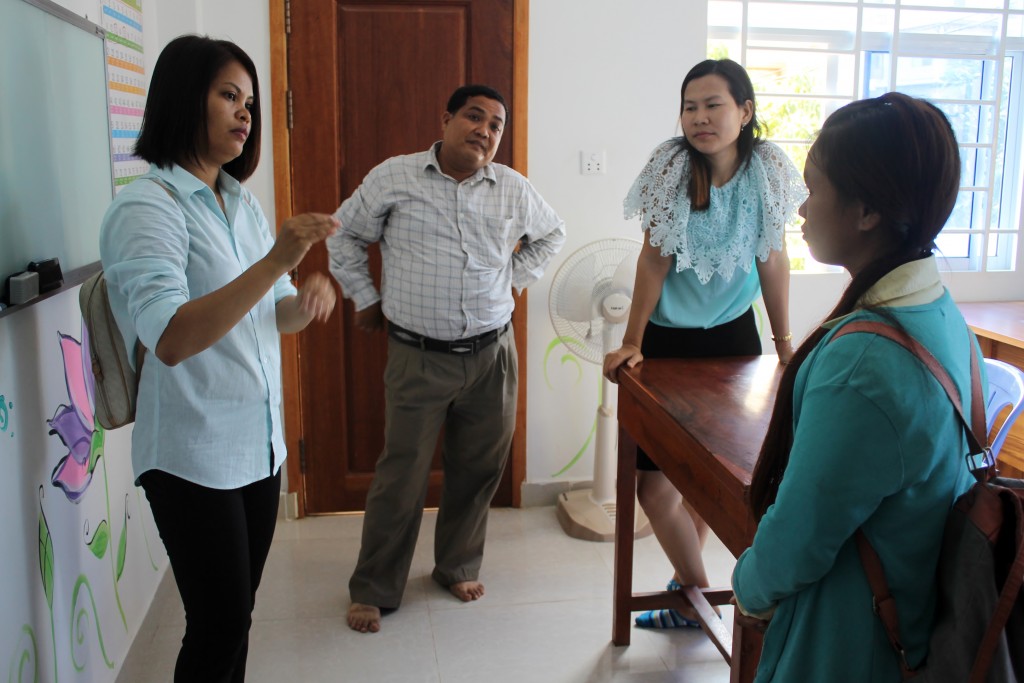 Project Manager Sokhom with the students seeing one of the education classrooms at CGI.