Seven for 51,000
By our own estimates (because we have not been able to find great statistics anywhere else) there are likely more than 51,000 deaf people living in the country of Cambodia.  Between DDP and our partner Krousar Thmey, we have probably reached a few thousand individuals with education and other social supports.  DDP is the only organization with a project specifically training and managing interpreters and we currently have seven.  You can do that math. It is not enough to meet the need and is a priority area identified through recent focus groups in the Deaf community.
And, so, we start a new year of interpreter training.  These 13 ambitious and enthusiastic individuals come to DDP from a variety of paths.  Some are still in college, others have been working in the disability sector.  Some have met Deaf people before, others feel drawn by their faith to this profession.  They will all study Cambodian Sign Language and some interpreting for the next 12 months, and hopefully, when they graduate we will have the ability to hire the most skilled as interpreters through DDP.  Good luck to all the new students!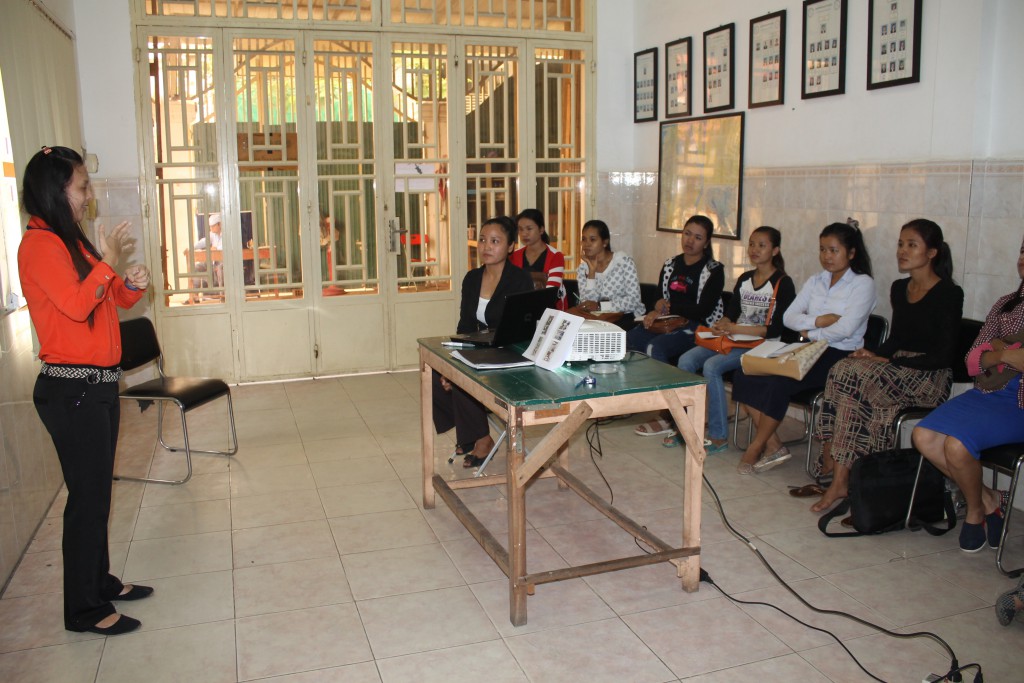 Sreythom, one of our sign language teachers, offers part of the class opening introduction.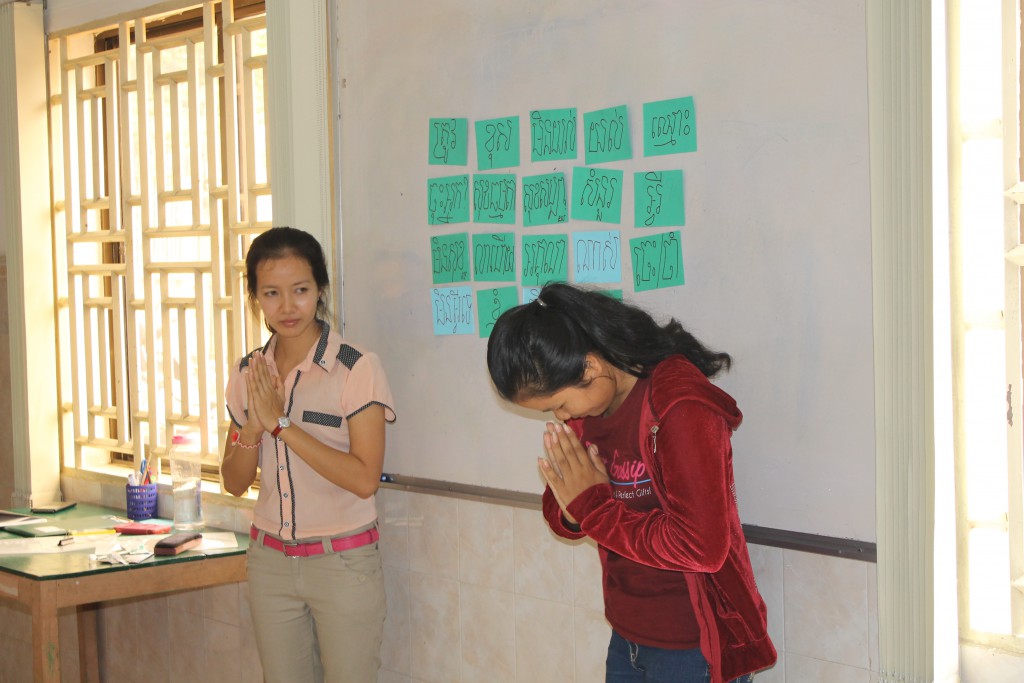 Reaksmey, one of our teachers, reviewing the sign for thank you with a student.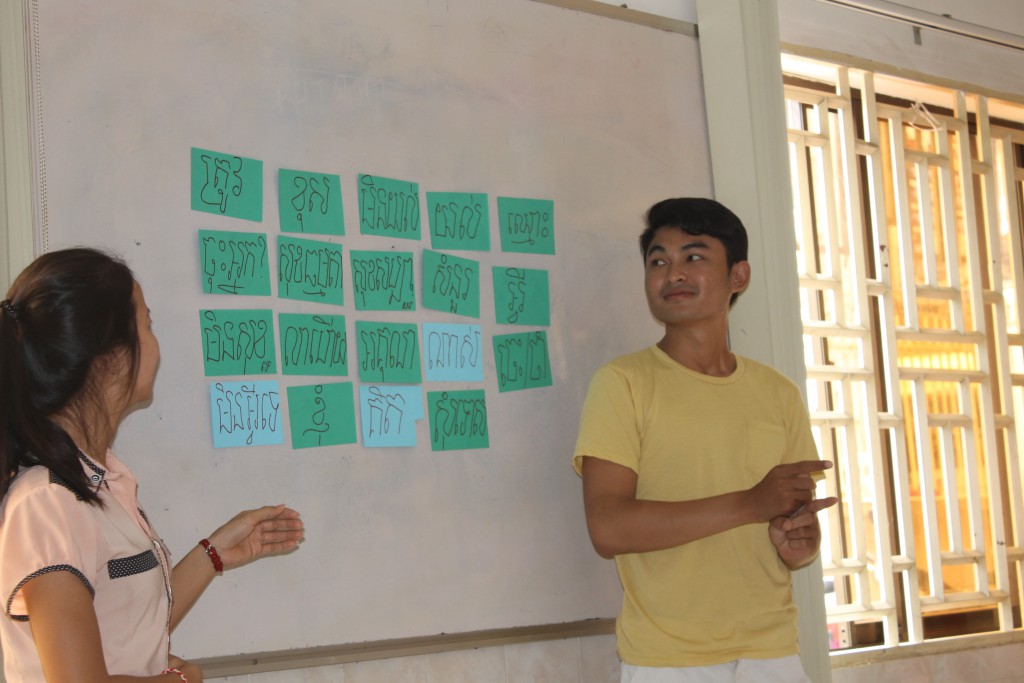 That is correct!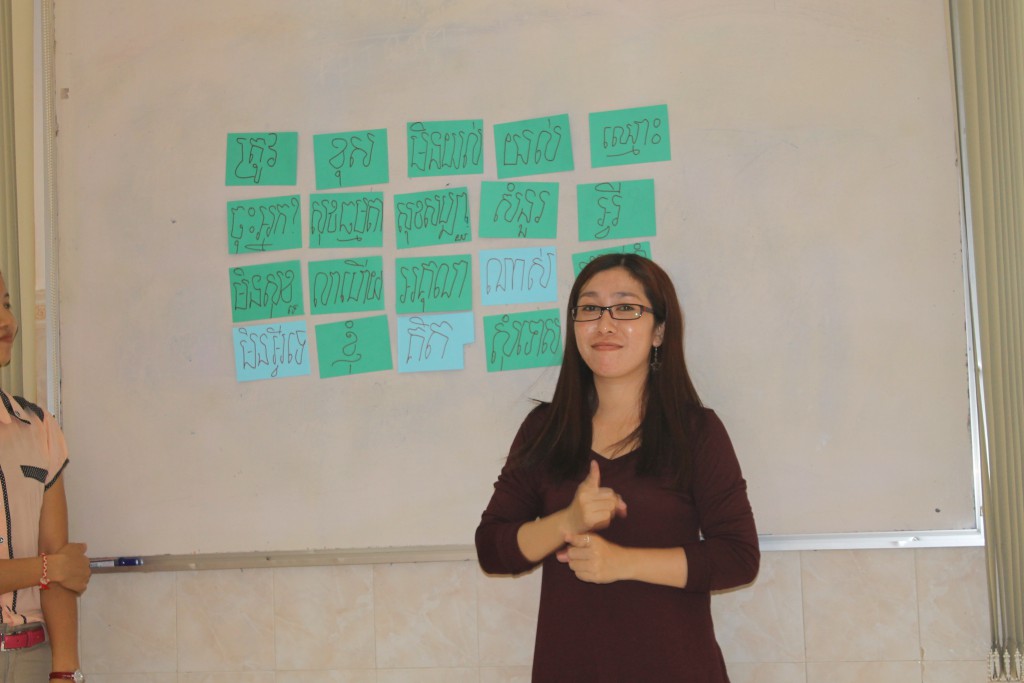 Another student agrees, correct!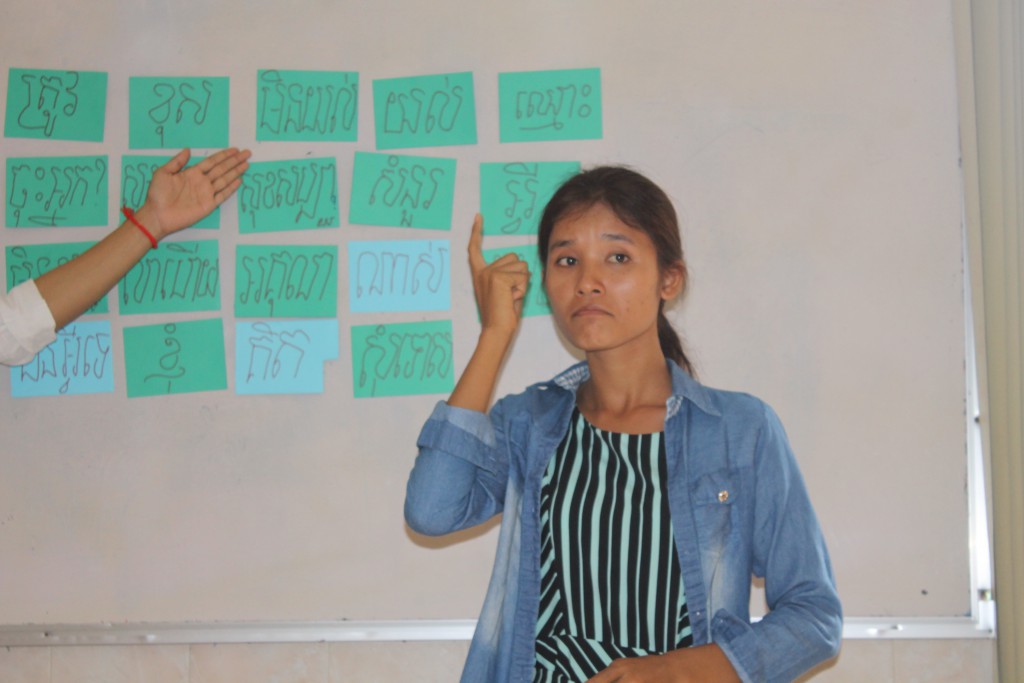 This student reviewing the sign for I don't understand.