Six new signers
Thursday marked the end of our sign language interpreter program, a multi-month course intended to prepare future sign language interpreters.   Of the six graduates, five attended the graduation ceremony, along with DDP staff and some Deaf community members.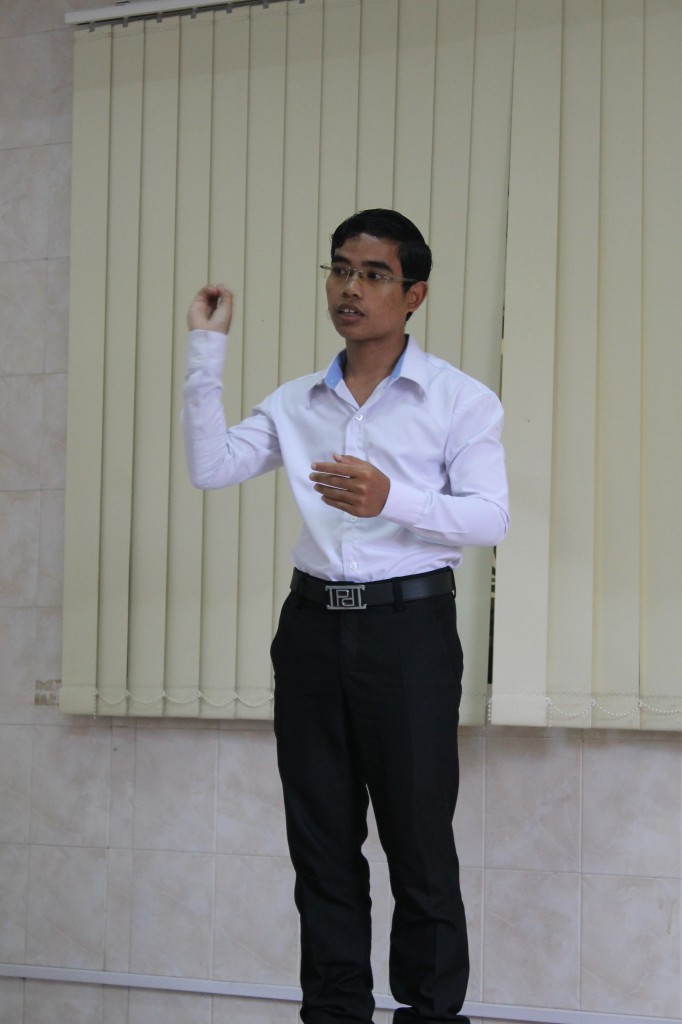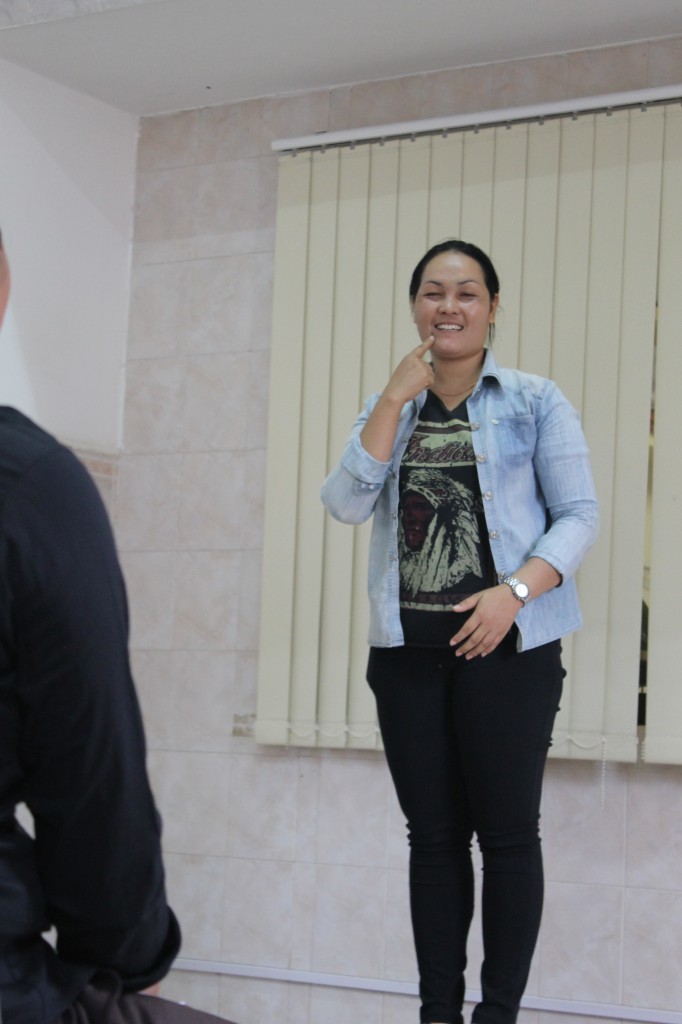 Two of the graduates shared a bit about their experiences and words of thanks for their teachers.   Talk about a 'final exam!'   Graduates were called up, on the spot, to put their new language skills to use with a live audience.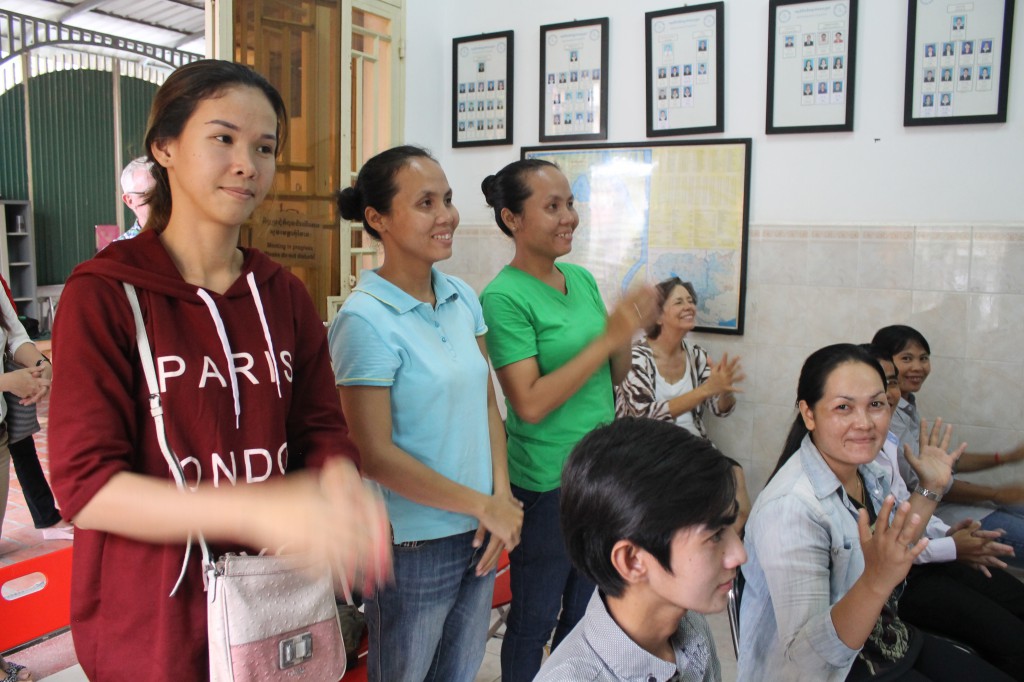 A special thanks was given to Dina, Chansothy, and Chansothea who volunteered for months to do activities with the students.  This provided our hearing students opportunities to interact with a variety of native signers to further enhance their experience, learning the different signing patterns used by different people.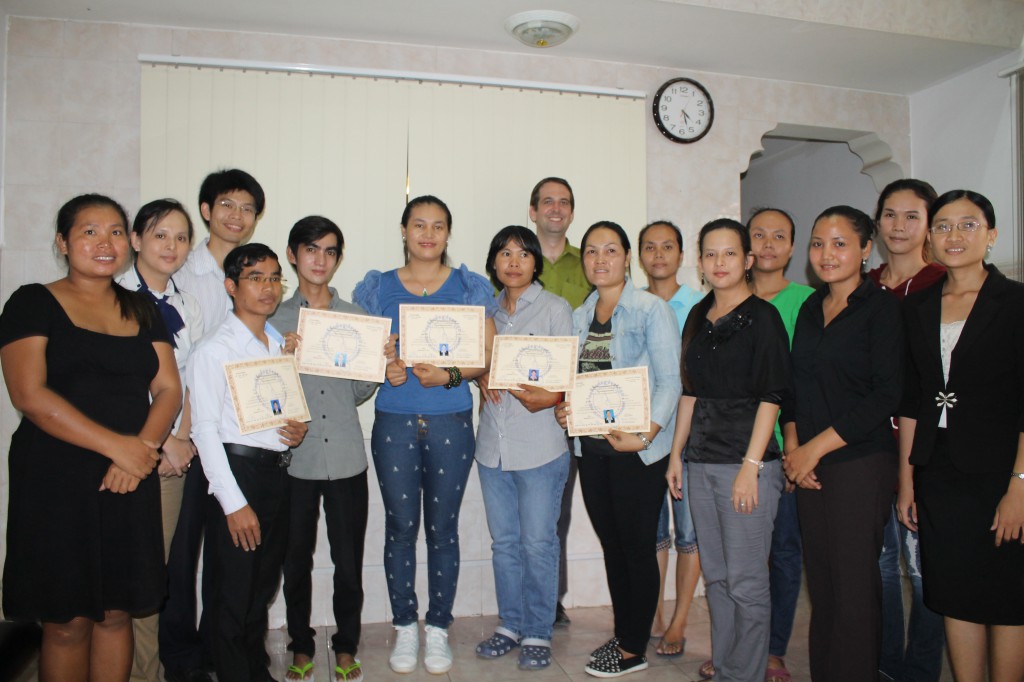 The five graduates with DDP Co-Directors and the teachers, interpreters, and volunteers that made the class possible.  Maybe we will see some of these students back here working as interpreters soon.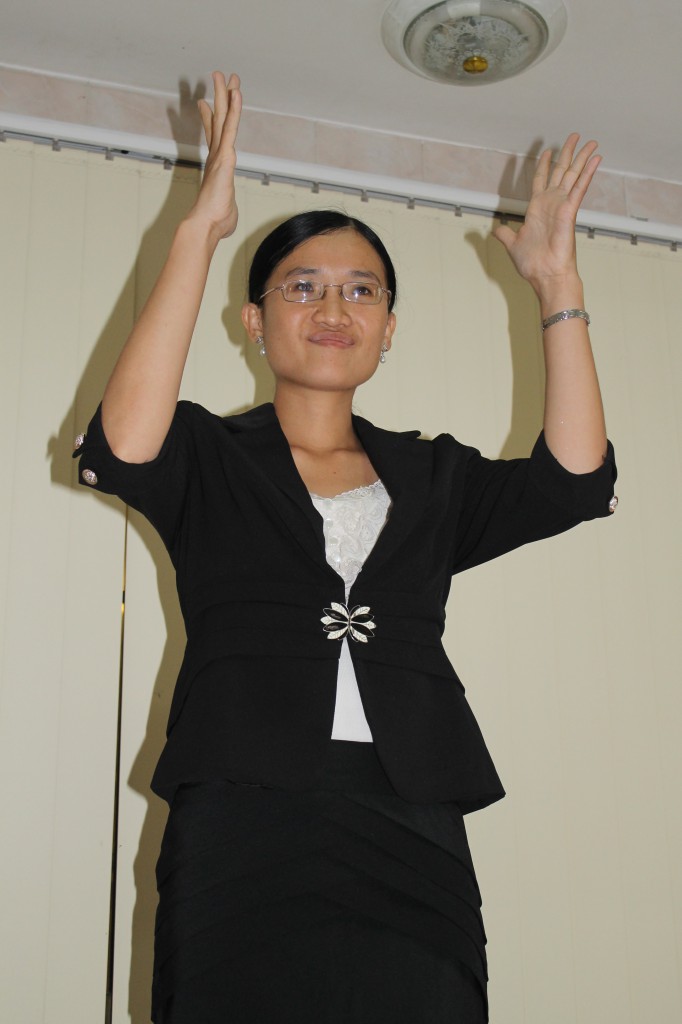 As our Emcee Kimhorn put it, CONGRATULATIONS to all the graduates.