Youth Camp 2017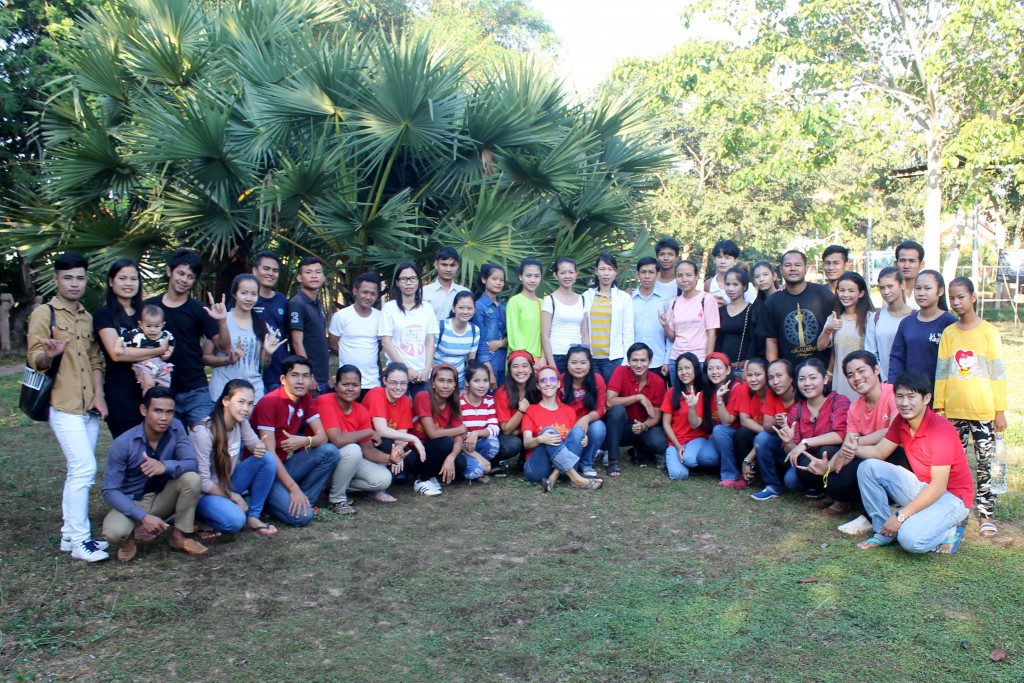 This past weekend, DDP hosted the first ever Deaf Youth Camp in Cambodia.  This fine group traveled together from Phnom Penh to Siem Reap for a weekend of leadership activities, excursions, and time to bond in a deaf-centric environment.  The leaders and participants were a mix of ages, long- and short-time signers, DDP students and graduates, Krousar Thmey graduates, and came from a range of professions.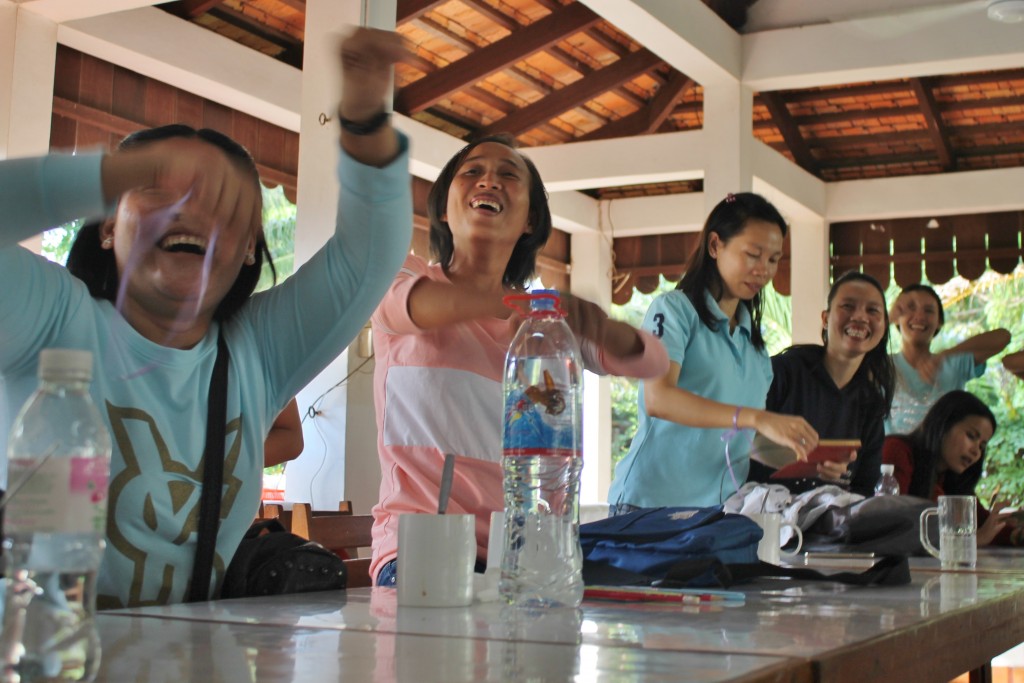 The enthusiasm of the group was contagious.  One of our activities was to encourage the groups to communicate and work together.  They had to make a human sculpture to match a photo the leaders provided to them.  At one point, participants were literally jumping on the table to make a guess.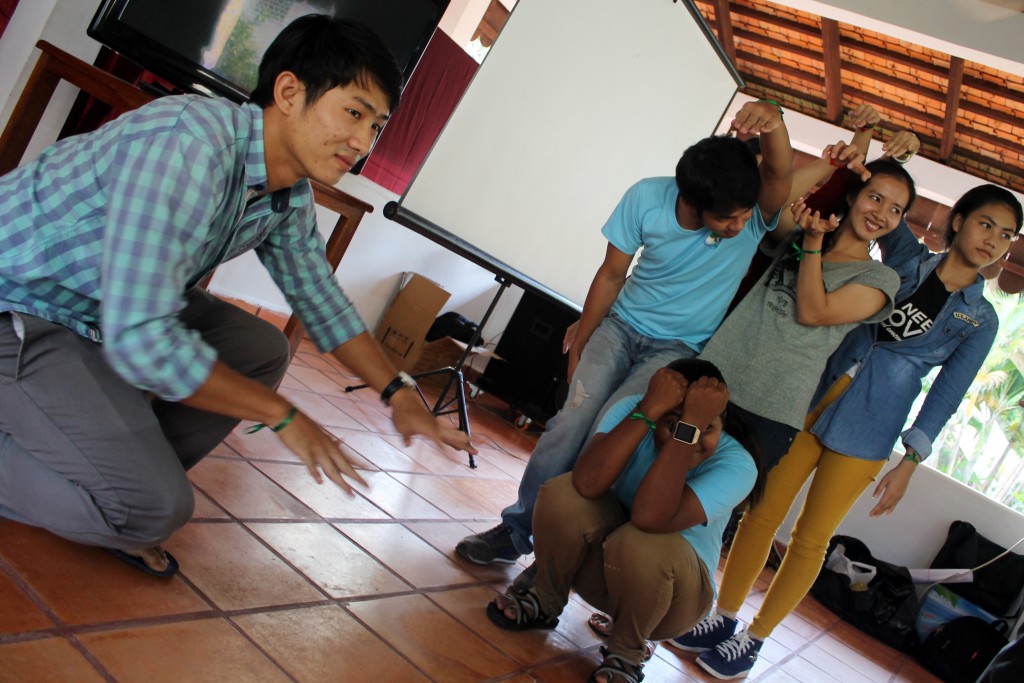 The Youth Camp leaders also were able to work on their own leadership and facilitation skills.  They had de-brief meetings to check-in and see what was going well and what needed to improve.  They also had to practice being a leader who stands back instead of always jumping in to tell the groups what to do and to solve all the problems, which is much easier to say than to do.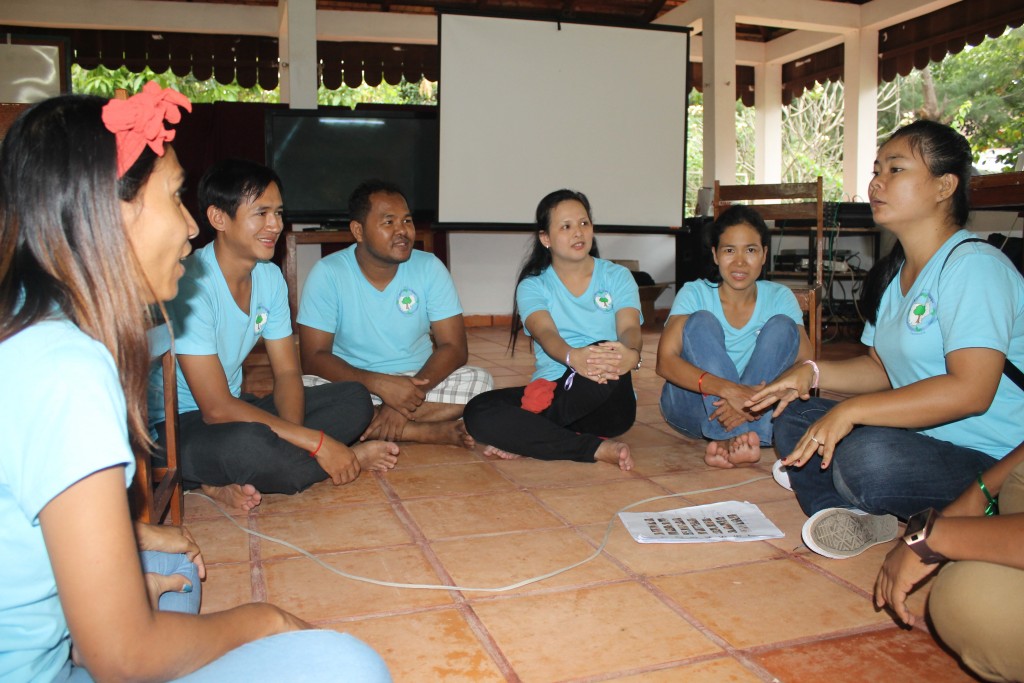 In another one of the group activities, the teams had to build a structure to hold the most weight possible.  Once again, it was very interesting to see how the communication worked.  Who would start the discussion?  Who would just dive in and start working?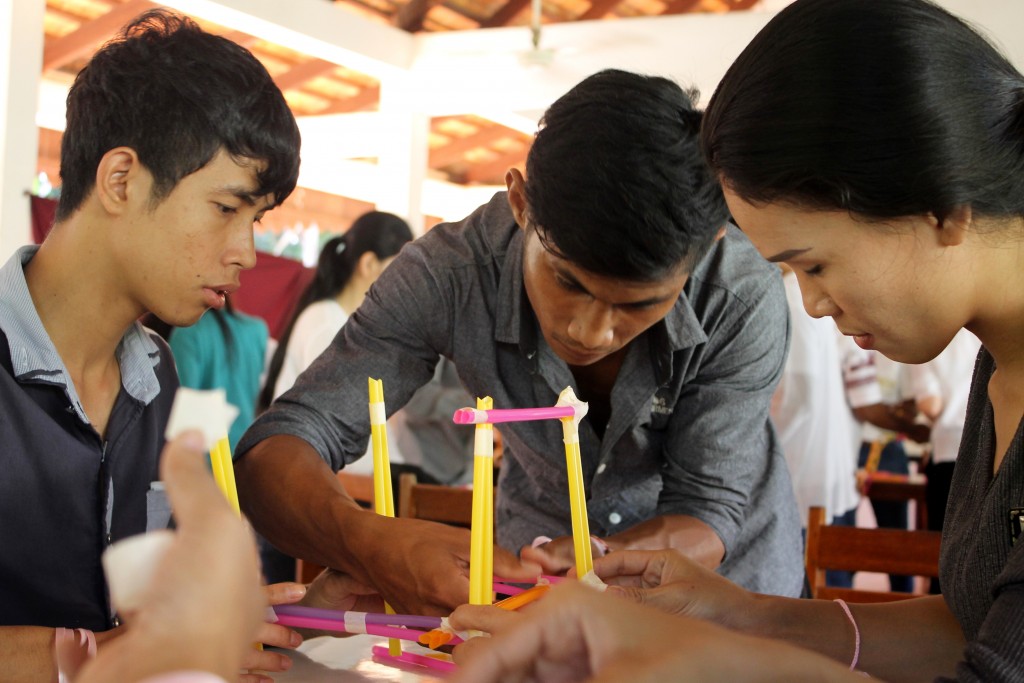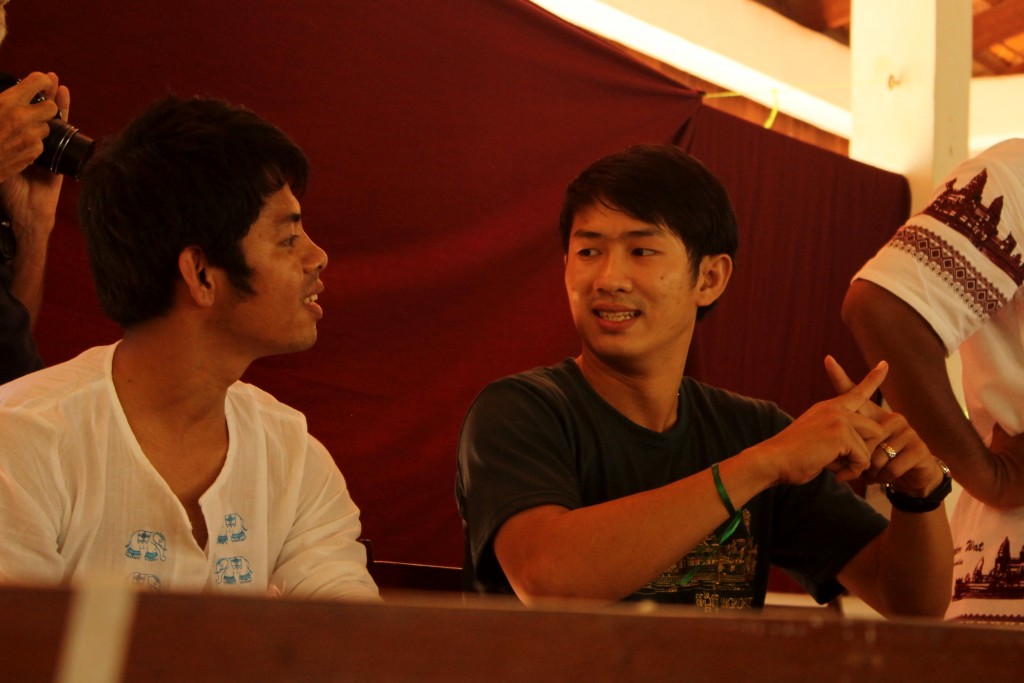 Here a participant explains the benefit of having x shapes or triangles in the structure for maximum strength.
The final group activity was a photo scavenger hunt at the famed Angkor Wat.  For about 30-40% of the participants, though born and raised in Cambodia, they had never had the opportunity to visit this national treasure.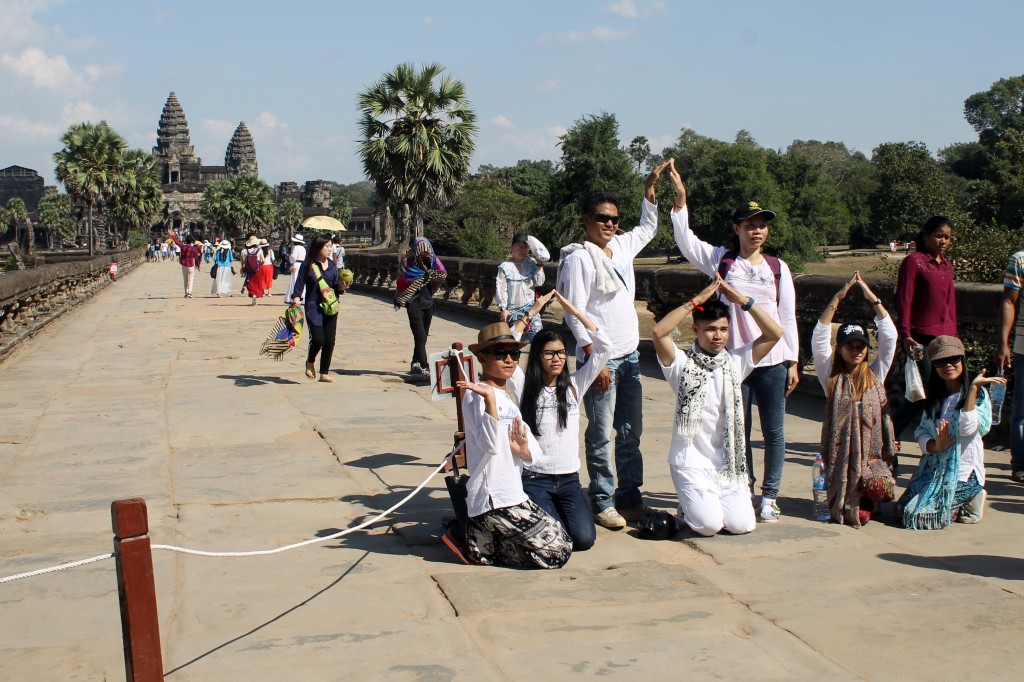 Funders willing, we hope to make this an annual event for the Cambodian Deaf Community.  Watching the joy overflow from all the participants because they were in an environment surrounded by others who knew their language was inspirational. Look out world!  New leaders are being born.